Victoria, B.C. — The Municipal Natural Assets Initiative (MNAI) is pleased to announce the expansion of their Board of Directors with the election of three new members: Joanna Eyquem, Chris Chen, and Bailey Church.
The appointment supports MNAI's ambitious mission to make municipal natural asset management a mainstream practice across Canada, and also reflects the increasing interest in the practice from Canadian communities.  MNAI, a not-for-profit, aims to build long-term stability in order to bring the practice into the mainstream through initiatives, policy and education. Each of the incoming Board Members brings with them a unique background that represents the interdisciplinary sector of natural asset management, and experience to support MNAI's long-term growth.
Joanna Eyquem is the Managing Director of Climate-Resilient Infrastructure at the Intact Centre on Climate Adaptation, University of Waterloo. Working with nature is at the heart of her career, having worked as a Professional Geoscientist for over 20 years in Canada and the UK, leading work on climate adaptation, flood and erosion management and habitat restoration. Joanna is bilingual (English and French) and has been based in Montreal since 2009, representing the Intact Centre on the InterSectorial Flood Network of Quebec (RIISQ). Joanna brings practical and international knowledge to help accelerate use of Nature-based Solutions in Canada.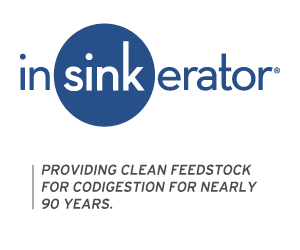 Chris Chen is the Executive Director at Asset Management Ontario (AMONTario) a community of asset management practitioners who work to advance public sector asset management and stewardship of publicly-owned infrastructure in Ontario. His previous experience working for Ontario's provincial government led him to pursue the improvement of practical asset management practices at the municipal level. As a member of the CSA's Natural Asset Inventory committee, Chris contributes to the development of national asset standards to bring about long-lasting change in the sector.
Bailey Church leads the National Public Sector Accounting Advisory service line and is the Leader of the Public Sector ESG and Climate Reporting Centre of Expertise at KPMG. Bailey is also the Leader of KPMG's Global International Public Sector Accounting Standards working group. Bailey has worked extensively with all levels of government on environmental and climate reporting matters. Bailey has worked with more than 200 municipalities on the implementation of asset retirement obligations and is advising municipalities across Canada on their roadmaps for ESG and natural assets reporting. 
"We are absolutely delighted that MNAI can attract, and will benefit from, this incredibly high calibre of board members," said Roy Brooke, MNAI's Executive Director.  "These members, together with existing ones, will help MNAI make the leap to the next phase of its evolution and deliver on its Strategic Plan."
The new Directors have now begun their two-year term, bringing the total number of Board members to eight. They join existing members Emanual Machado, Natalia Moudrak, Mike Puddister, Isabel Gordon, and Jay Ritchlin.