Vancouver's Micron Waste Technologies Inc., a developer of greywater harvesting systems from organic waste, has announced a number of new hires and promotion of management staff to build its market presence.
Surj Uppal has joined the company as vice president, Business Development. Uppal brings over 20 years of experience as a marketing and demand generation professional with Save-On-Foods, McDonald's Canada, the BC Lottery Corporation, and the Jim Pattison Auto Group.
"Micron is pleased to welcome Surj to the team at this key moment in the Company's development, as we pivot to commercial production of our cannabis and food waste processing systems," said Micron's president Alfred Wong. "He brings proven leadership in building business relationships which support sales, marketing and strategic partnerships. We also welcome his expertise in the grocery and QSR industries, which are both key markets for Micron."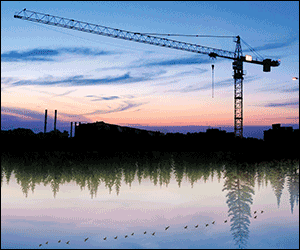 Micron also announced Ziba Hajizadeh, P.Eng, has been promoted to vice president, Engineering, from lead process engineer. Hajizadeh is a professional chemical engineer specializing in wastewater process design. She has extensive experience in multiple industries, including water treatment, beverage, oil and gas, and pulp and paper. While at Micron, Hajizadeh has focused on development of the Cannavore™ cannabis waste treatment system.
"Ziba has been instrumental in bringing the Cannavore™ from concept to commercial-stage," said Dr. Bob Bhushan, Micron's co-founder and chief technology officer. "Her leadership capabilities and depth and breadth of industry expertise will serve the company well as we explore unmet waste processing needs in industries such as food and beverage, oil and gas, and pulp and paper."
Karen Lauriston has been promoted to vice president, Corporate, overseeing communications and investor, community, and government relations. Lauriston began her career as a reporter for the Ottawa Citizen and Winnipeg Free Press.
"Karen's experience and skills have been a valuable asset in the articulation of Micron's vision," said Wong. "Across a wide variety of audiences, she has enabled us to communicate the benefits of our innovative, clean technology. In her expanded role, she'll continue to provide support for our teams as we enter commercialization, expand our R&D capabilities and increase shareholder value."
Micron's food and cannabis waste treatment systems are industrial-grade organic waste processers, which pulverize and render organic waste in combination with a proprietary blend of microbes and enzymes designed and developed by Micron. As part of Micron's full-system waste treatment platform, effluent from the systems is further treated to derive clean greywater which can be reused in industrial or agricultural operation.