Membrane and module manufacturer MICRODYN-NADIR has announced the acquisition of specialty membrane company TriSep Corporation.
The California-based TriSep is a reverse osmosis and nanofiltration company that customizes solutions to the need of their broad customer base.
MICRODYN-NADIR has been operating for 50 years with a focus on water purification that now includes microfiltration, ultrafiltration, nanofiltration, and reverse osmosis. In 2015, Microdyn-Nadir signed an exclusive, multi-year agreement with Canadian water treatment firm Ovivo for servicing the membrane bioreactor market in the US.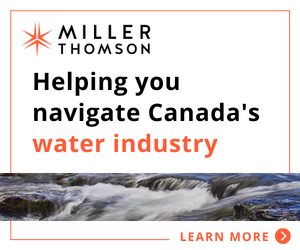 The acquisition will allow MICRODYN-NADIR to be a one-stop shop with a wide range of membrane filtration products.
"This is a strategic purchase to increase MICRODYN-NADIR's capability to service the water treatment market and process separations, not only across North America, but around the world," said Walter Lamparter, CEO of MICRODYN-NADIR. "Pooling our expertise with the strengths of TriSep will be easy, because we have been working well with each other for almost 20 years. It's a tried, tested, and true partnership that will enable us to accelerate our growth in the water filtration business."
The acquisition increases MICRODYN-NADIR's product offerings and reach into the dairy, food, beverage, and pharmaceutical markets as well as municipal and industrial water/wastewater treatment.
MICRODYN-NADIR is the German-based water treatment unit of global filtration group MANN+HUMMEL.
The acquisition announcement, made during WEFTEC 2016 in New Orleans, addresses the needs of customers that require downstream purification of effluent with reverse osmosis, a specialty of TriSep.