Installation of a new 30-kilometre-long pipeline to help supply the City of Melville and area with a more reliable and sustainable water supply has recently been completed, marking a construction milestone in an ongoing infrastructure project.
"It is great news that this critical project, which will significantly improve water services for Melville residents, is now so far advanced," said Ralph Goodale, Minister of Public Safety.  "The Government of Canada is proud to fund local infrastructure projects like this one. Our government's increased investments in infrastructure help drive economic growth, create middle-class jobs and build vibrant communities."
Construction of the non-potable water pipeline, which runs from Melville to about 30 kilometres south of the city, began in August. Work included fusing pipeline sections together, excavation, and installation. Construction was completed on December 15th, 2017.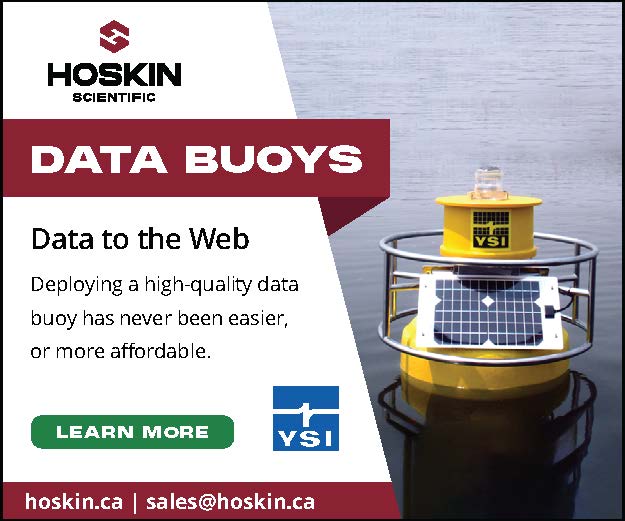 The recently-installed pipeline will move water from two new wells to the city's water treatment plant.  Construction of the control buildings for the two new wells is underway and expected to be completed in 2018.
"Receiving this support from the federal and provincial governments is much appreciated by the City of Melville," Melville Mayor Walter Streelasky said. "The funding provides a real boost to the project as we work with SaskWater to provide our residents with a water supply system to meet our immediate needs and future growth."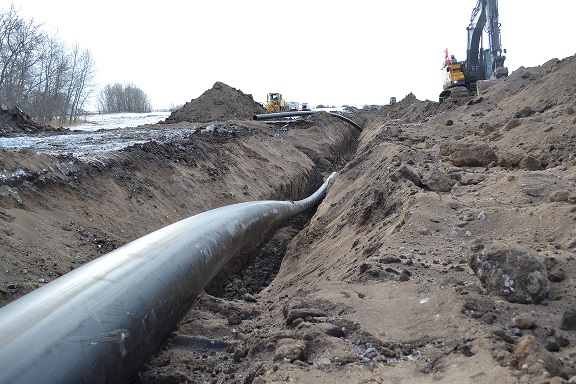 Through the Clean Water and Wastewater Fund, the Government of Canada is contributing up to $6.8 million and the provincial government, through the Ministry of Government Relations, is contributing up to $3.4 million toward the SaskWater New Wells and Water Supply Pipeline project to serve the City of Melville and area. The project has a total eligible cost of up to $13.7 million. SaskWater is responsible for all remaining costs.  As the owner and operator of the water infrastructure for the City of Melville, SaskWater will recover project costs over time through water rates to the city.
The new pipeline and wells will ultimately become part of the area's water utility, as the City of Melville and SaskWater are also working together on a project to replace the existing water treatment plant.  A new water treatment plant is targeted to be complete at the end of 2019.