In a major nod to the quality of Canadian beef, McDonald's Canada announced today that it will be the first company to serve Canadian beef from certified sustainable farms and ranches, beginning with its Angus line-up.
This means that for the first time ever, McDonald's three million daily guests who consume more than 20-million Angus burgers will soon be eating Angus beef sourced from farms and ranches certified sustainable according to world-class standards set by the Canadian Roundtable for Sustainable Beef (CRSB) which include an emphasis on water.
The first goal of the Canadian standard states that "water resources are responsibly managed: Incoming and outgoing water shall be managed in both its quantity and quality. Water shall be used responsibly and recycled where possible."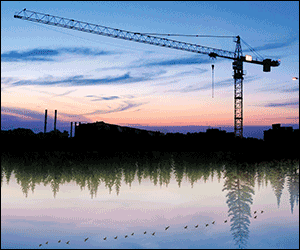 The CRSB standards, published in 2017, were developed by a diverse group of actors from across the cattle farming value chain, led by a division of the Canadian Cattlemen's Association.
The CRSB is a member of the Global Roundtable for Sustainable Beef (GRSB), a similar multi-stakeholder initiative focused on the sustainability of the global value chain. There are five GRSB principles that the Canadian standards are based on:
Natural Resources: the value chain manages natural resources responsibly and enhances ecosystem health
People and the Community: stakeholders protect and respect human rights, and recognize the critical roles that all participants within the beef value chain play in their community regarding culture, heritage, employment, land rights and health.
Animal Health and Welfare: producers and processors respect and manage animals to ensure their health and welfare.
Food: stakeholders ensure the safety and quality of beef products and utilize information-sharing systems that promote beef sustainability.
Efficiency and Innovation: stakeholders encourage innovation, optimise production, reduce waste, and add to economic viability.
The standards acknowledge that operations require good quality water in adequate quantities to run their operations in a way that maintains the safety of beef products and that wastewater needs to be of appropriate quality to reduce impacts to ecosystems and watersheds, among other things.
In 2017, Water Canada reported when the CRSB solicited feedback on its sustainability indicators for meat processing to ensure sustainability challenges and opportunities for this sector are addressed.