​Lethbridge, Alberta's city council has adopted a River Valley Parks Master Plan, which calls for all future roads and parking in the area to incorporate Low Impact Development (LID).
The plan will provide a long-term strategy for protecting and sustainably managing natural areas in the Oldman River valley while developing nature-based recreational opportunities.
Developed over the past three years, the plan underwent development via a Traditional Knowledge and Use Assessment (TKUA) in partnership with the Kainai, Piikani and Siksika Nations of the Blackfoot Confederacy. The TKUA was conducted to identify, understand, and protect traditional sites that are significant to Blackfoot peoples.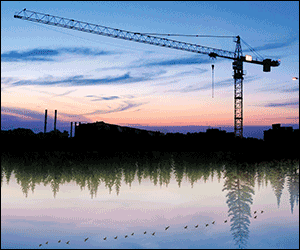 Extensive engagement of Lethbridge residents was also a part of shaping the final plan. Three phases of community engagement were held between November 2014 and March 2016 to inform and shape the master plan, followed by a fourth phase in October 2016 to present the draft plan to the public for comments.
"We're proud of the extensive parks system in Lethbridge, and we recognize that the river valley is a special place within that system. This master plan will help ensure the river valley remains a beautiful natural area while providing appropriate, sustainable opportunities for people to enjoy it," said Lethbridge's Mayor, Chris Spearman.
Lethbridge River Valley, through which runs the Oldman River.
Earlier this year, a study at the University of Alberta found that the Oldman River basin undergoes severe water stress during July and August. This is, as the new Master Plan notes, due to "highly used park areas and existing developments on privately-held lands pose long-term challenges to the River Valley."
The plan provides an array of recommendations for ecologically sensitive parks development, such as the widespread adoption of LID practices. It also makes strong recommendations for preserving the natural heritage of the parks. In the latter, the plan emphasizes the Alberta Wetland Policy as a guidance document.
More information on the River Valley Parks Master Plan is available here.