Manitoba Infrastructure's Hydrologic Forecast Centre has released its February flood outlook, which found that the threat of widespread major spring flooding is low in most areas of the province.
"The combination of drier soil conditions in the fall and below-average winter precipitation means there is currently a low risk of major flooding across southern Manitoba," said Infrastructure Minister Ron Schuler. "Of course, while there is reason for cautious optimism, Manitobans know first-hand that significant winter storms can blow in on a moment's notice at this time of year and rapidly alter our spring flood projections."
The risk of major flooding is low for the Interlake region and most of Manitoba's southern river basins including the Red, Assiniboine, Souris, and Qu'Appelle rivers and tributaries, said Schuler.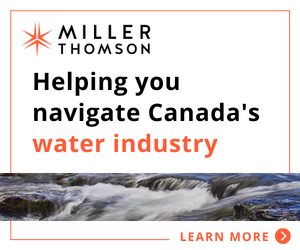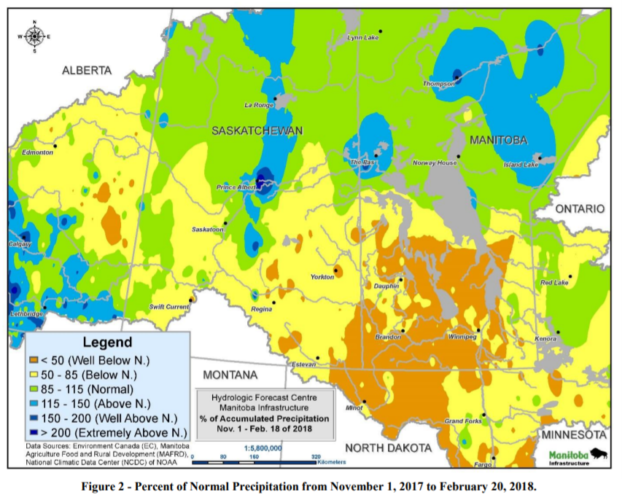 The minister said the risk of major flooding is currently low for all lakes including Lake Manitoba, Lake Winnipegosis, and Dauphin Lake and the Whiteshell lakes. It is also low to moderate for northern basins, including the Churchill River.  The Carrot and Saskatchewan rivers near The Pas are considered to be at low to moderate risk of flood.
Spring flood risk could be elevated due to the thickness of the ice on some of Manitoba's rivers and streams, Schuler noted. Resulting from the cold winter experienced throughout the province and lack of sufficient snow to shield the cold in southern Manitoba, ice thickness is above normal on many rivers.
The use of flood management infrastructure may be limited. The Red River Floodway is unlikely to be used under normal weather conditions. The Portage Diversion will likely be used for ice control along the Lower Assiniboine River. The Shellmouth Dam will continue operations to reach summer levels after the spring run-off.
"Manitoba Infrastructure and its team of flood forecasters will continue to monitor conditions and influences along the province's watersheds as we move into spring and peak flood season," said Schuler. "While our government is encouraged at the prospects of a below-normal flood season, we will be prepared for whatever comes Manitoba's way."
The next flood outlook will be issued at the end of March.  The February outlook is available here.