Manitoba has given a first reading to its Red Tape Reduction and Government Efficiency Act, 2017, or Bill 24. The changes would impact The Drinking Water Safety Act and The Groundwater and Water Well Act, among others.
The proposed legislation is intended to "reduce outdated, contradictory, complicated or ineffective regulatory requirements imposed on businesses, industry and local governments," said Manitoba Finance Minister Cameron Friesen in a press release. The province stated that specific changes to the groundwater act would eliminate a provision that requires identification plates on all drilling machines and reports from engineers and geoscientists. Changes to the drinking water act would reduce the frequency of major audits on small, semi-public water systems, eliminate the need for permits to make minor alterations to water systems, and align laboratory reporting requirements to the risk to human health.
The proposed changes to the Drinking Water Act eliminates a subsection on emergency reporting of results. Subsection 22(2)(b) states that in the event a laboratory produces results from testing public or semi-public drinking water that indicate "non-compliance with a drinking water quality standard specified in the regulations," it must report the infraction the proper authorities. The revised regulation would only require a report if the test displayed a serious risk to users of the system.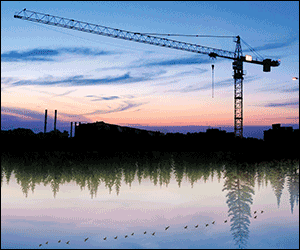 Bill 24 would also change the legal frequency of water system quality assessments from five-year intervals to 10-year intervals. Section 9(1) of Manitoba's drinking water act specifically outlines that the water system's infrastructure and water supply source are to be tested for adherence to regulatory standards.
The proposed changes have come under scrutiny. "The government has now introduced an omnibus bill that's going to start weakening regulations that protect our drinking water, that protect our lakes and our rivers, and that is going to weaken environmental regulation," MLA Andrew Swan told the Winnipeg Free Press. "It's shocking that the government has decided, under the guise of cutting red tape, to put Manitobans at risk."
Other proposed changes, such as those that regulate livestock pens and the management of manure, have raised red flags for their potential to impact the quality of agricultural water runoff.
"Our government recognizes the status quo has created unnecessary challenges for both industry and government," said Minister Friesen.  "The proposed changes were identified as priority actions by both industry leaders and the civil service.  Once implemented, these changes would improve efficiency and effectiveness, making it easier for all Manitobans to prosper and focus on their priorities."
For more information, read the province's press release, examine Bill 24, or the Winnipeg Free Press' report on the Bill 24.