Construction is imminent on Vancouver Island's expanded wastewater infrastructure in the Capital Regional District (CRD). The governments of Canada and British Columbia are investing a total of approximately $459 million in the planned wastewater infrastructure.
Construction gets underway in April on the redesigned McLoughlin Point Wastewater Treatment Plant in the Township of Esquimalt. The $385 million project is being funded by the Government of Canada, the Government of British Columbia, and the CRD.
In 2014, Esquimalt rejected a necessary rezoning that would allow the McLoughlin Point facility to get underway. The CRD appealed to the province to force the rezoning, but the province declined involvement.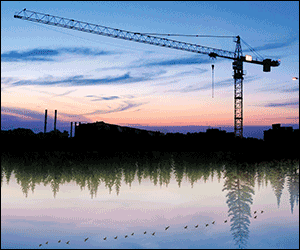 After revisions to the CRD's plan, Esquimalt approved the rezoning at the end of February, 2017. Though, it's approval was not without detractors. Councillor Susan Low told the Victoria News, "We will end up with a plant there. I cannot stop this from happening by voting against it tonight. That really bugs me."
This is the first of three integrated projects totaling an estimated $765 million to put in place a modern wastewater treatment system for the CRD's core area. The Wastewater Treatment Project includes:
The McLoughlin Point Wastewater Treatment Plant, which will provide tertiary treatment to the core area's wastewater and includes a pipeline from Ogden Point to McLoughlin Point and a new marine outfall for treated water into the Juan de Fuca Strait;
A Residuals Treatment Facility at the Hartland Landfill, which will turn residual solids into Class A biosolids; and
A conveyance system, which will carry wastewater from across the core area to the treatment plant and residual solids to the Residuals Treatment Facility.
Once all project components are completed by the end of 2020, CRD's wastewater treatment solution will be, according to the province, "environmentally sensitive to the surrounding marine ecosystem," and it will better serve the area's needs for the long-term.
"After a lot of discussion, planning and hard work, I am pleased that we are moving ahead with wastewater treatment in the Capital Regional District's core area," said Barbara Desjardins, chair of the CRD.
Government of Canada is contributing up to $120 million and up to $50 million through the Green Infrastructure Fund towards the conveyance system project; B.C. will provide up to $248 million towards the three components of the project; P3 Canada will provide up to $41 million towards the Residuals Treatment Facility; and the CRD is providing $306 million for the three project components and will be responsible for any additional costs.
For more background details on the challenges of developing the project, read Water Canada's 2014 article Troubled Waters.