The Manitoba Hydrologic Forecast Centre's mid-January basin conditions assessment indicates drier than normal conditions for much of the southern and central Manitoba basins.
The Red, Souris, and Assiniboine river basins continue to receive below average precipitation since August 2020. However, northern Manitoba basins, including the Churchill and Saskatchewan river basins, continue to receive average to above-average precipitation since July 2020.
Future snow and spring rain will determine Manitoba's 2021 spring run-off and potential for high water situations across many of the province's watersheds, according to Infrastructure Minister Ron Schuler.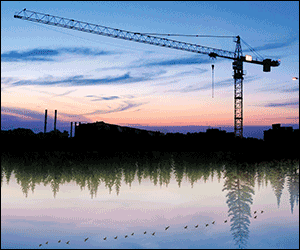 "Our government continues to strengthen its' efforts to protect Manitobans in response to high water events; to achieve that, we must always be prepared," said Schuler. "We will monitor watershed conditions closely despite low levels of precipitation last fall and this winter. We continue to maintain our inventory of flood-fighting equipment and we have several procurement measures in place for equipment and supplies so we are able to respond quickly and effectively in the event of high water activities."
The province maintains an inventory of flood-fighting equipment, which includes over two million sandbags, six sandbag-making machines, 18,000 super sandbags, and 43-kilometres of cage barriers into which sand or other heavy material is placed. In addition, 65-kilometres of water-filled barriers, and 59 mobile pumps and heavy-duty steamers to open clogged drains are in reserve.
Through an open tendering process, the province has five standing agreements for the purchase of materials such as sand, gravel, riprap, sandbags, and pumps. It also has eight standing agreements for rental of various types of equipment to supplement existing resources such as water pumps, generators, mobile lighting plants, heavy equipment, and other support machinery.
Last spring, the province introduced new safe work procedures for sandbagging and water-filled barrier operations that municipalities can implement to ensure the safety of high water response workers during the COVID-19 pandemic. A high water response activity document was created. It provides a clear and concise process on sandbag production, the construction of two types of sandbag dikes, as well as the installation of water-filled barriers.
"We will continue to monitor conditions and will release the first Spring Thaw Outlook in late February," noted Schuler.