The approval of the long-term water management plan for Mount Polley means the mine can continue to operate providing 350 well-paying jobs in the region, Minister of Energy and Mines Bill Bennett announced on April 7th.
"With the approval of its long-term water management plan, the Mount Polley Mine has met its requirements to government and it can continue operations," Bennett said. "I know this is welcome news for the communities of Likely, Williams Lake, 100 Mile House, and the families that depend on the jobs the mine provides."
The long-term water management plan for the Mount Polley mine site was by an independent statutory-decision maker from the Ministry of Environment. It is expected to be fully in place by fall 2017 and will replace the short-term water management plan that has been in place since Nov. 30, 2015. The long-term management plan was requested for the duration of the mine's life, which is expected to terminate in 2022. The plan approves a maximum annual volume of 10,000,000 m3 per year, with a 0.6m3 per second maximum discharge rate.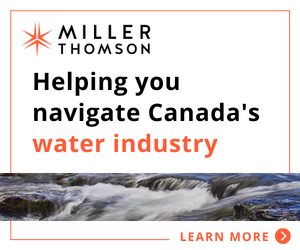 "Continued operations at Mount Polley Mine means well-paying jobs for the hundreds of individuals employed at the mine and numerous indirect jobs and economic benefits for communities in the Cariboo," said Minister of State for Rural Economic Development and MLA for Cariboo-Chilcotin Donna Barnett. "This mine generates an enormous amount of economic activity that benefits numerous other businesses in our communities – everything from coffee shops, pubs, and restaurants to car dealerships, home builders, and plumbers."
Prior to approval, the company's permit application underwent extensive public consultation, including with First Nations and local communities, as well as a full technical review from the Cariboo Mine Development Review Committee. As Water Canada reported in November, there was concern in the Quesnel Lake community regarding treated water discharge into the Lake. However, in its investigation of best practices for discharge, Mount Polley found that discharge into Quesnel River—the resident's preferred method—would require a much larger initial dilution zone, which would require a high discharge rate of treated effluent during high-flow times in the river. Ultimately, this would increase the impact of effluent discharge on the area's aquatic species.
"The permit is good news for the employees of Mount Polley," said Paul French, president, USW Local 1-425. "I'm glad that the requirements for the permit were met. I want to thank Minister Barnett for pushing both management of Mount Polley and the government ministries to get the job done correctly."
The complete Environmental Protection document can be found online, here.