"There are real challenges facing our rivers," said Deborah MacLatchy, Provost & Vice-President: Academic and a Professor of Biology at Wilfrid Laurier University in Waterloo, Ontario, and member of the Canadian Rivers Institute (CRI). "These challenges come in the form of climate change, urbanization, and industrial waste. Their impacts are just as diverse – touching everything from fish and aquatic ecosystems to human life and ranging from our very own Grand River watershed to the circumpolar Arctic."
MacLatchy is one of the four founding members of the CRI and one of five CRI-affiliated professors at Laurier and one of the twenty-two CRI directors across Canada. Professor MacLatchy is an ecotoxicologist and comparative endocrinologist and is funded by the Natural Sciences and Engineering Research Council of Canada (NSERC) and industry. She also receives funding from federal, provincial and territorial infrastructure platform grants.
In 2005, MacLatchy was the recipient of a NSERC Synergy award for partnerships for her collaborative work on the issue of endocrine disruption in aquatic environments caused by industrial contaminants along with Irving Pulp and Paper Ltd. and Environment Canada.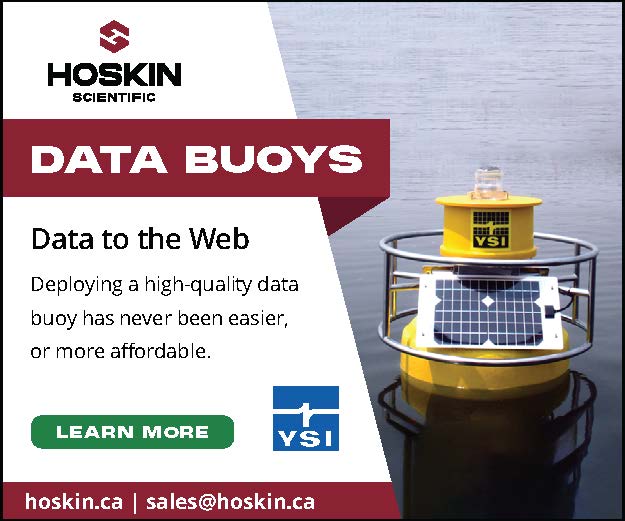 The CRI is a leader in applied aquatic science that not only works on issues affecting rivers and estuaries around the world, it works to train the coming generation of aquatic scientists. At Laurier, MacLatchy has three CRI-affiliated graduate scientists working with her. Samantha Deeming, Grant Harrison and Robert Rutherford are Laurier alumni who remained at Laurier to access the CRI network, scholarships, and professional opportunities.
Professor MacLatchy works with Demming, Harrison, and Rutherford to identify endocrine disrupting substances (EDSs) contaminating watersheds and investigate the impact of environmental EDSs on hormonal systems in fish. The results are used in the water and wastewater industry to lower the impact of pulp and paper mills and sewage treatment facilities on the environment.
Also at Laurier is Jim McGeer, professor of biology, associate director of Laurier Institute for Water Science, and an associate of CRI. McGeer's focus is on inorganic contaminants, their impact on aquatic organisms, and environmental factors within watersheds and ecosystems. Professor McGeer works with industry in addition to Environment and Climage Change Canada, the Ontario Ministry of Environment and Climate Change and the Environment and Natural Resources Department of the Government of the Northwest Territories to influence policy.
As the CRI celebrates it's fifteenth anniversary, MacLatchy and her peers at Laurier  have renewed their commitment to the CRI and its next fifteen years of work. Together, they will work on:
Biodiversity research and monitoring in the circumpolar Arctic;
The development of advanced biomonitoring tools and their use in assessing river health;
And training 1500 new aquatic scientists.
Learn more about Laurier's Centre for Cold Regions and Water Science with this video.
Laurier's water-based research organizations are: Laurier Institute for Water Science, the 
Cold Regions Research Centre, and the Centre for Cold Regions and Water Science.
As the Canadian Rivers Institute celebrates it's fifteenth anniversary, MacLatchy and her peers at Laurier released a statement on the health of Canadian rivers.
More about the Canadian Rivers Institute here: www.canadianriversinstitute.com