A new paper released this week demonstrates how even small changes in water clarity  over time can have big impacts on water temperatures.
In a letter published in Limnology and Oceanography Letters, a team of U.S. researchers, through modelling and empirical observations, have determined that water clarity trends of about one per cent per year in either direction can amplify or suppresses warming at rates comparable to climate-induced warming.
This means that trends in water clarity may be as important as rising air temperatures in determining how waterbodies respond to climate change.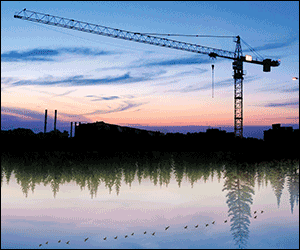 For lakes deeper than 6.5 metres (such as the Great Lakes), they found that decreasing clarity was sufficient to fully offset the effects of climate-induced warming on median whole-lake mean temperatures.
Lead author, Dr. Kevin Rose, a scientist and educator at Rensselaer Polytechnic Institute, said, "Previous research by other groups has shown that most lakes are warming, but the rate of warming can vary quite a bit among water bodies. Changing water clarity may be an important factor regulating the rate at which lakes warm […] the research demonstrates that water clarity losses can prevent water temperatures from increasing despite rising air temperatures. While this may seem like a good thing, reduced water clarity may also come with its own problems, such as increasing the likelihood of low dissolved oxygen, that then stresses fish and other aquatic organisms."
Rose said, "We tend to value high water clarity and spend more time on clearer lakes. The research shows just how important water clarity is for other aspects of freshwaters, such as temperature."
The article published in the Limnology and Oceanography Letters, was co-authored with Jordan Read, a data scientist at the U.S. Geological Survey and Gretchen Hansen, a fisheries research scientist with the Minnesota Department of Natural Resources in the United States.