The K'ómoks First Nation (KFN) and Comox Valley Regional District (CVRD) are working towards an agreement that will provide greater cooperation in the management of regional water resources, the extension of water services to K'ómoks lands south of Royston, and collaboration on water licence applications.
The two parties have stated the agreement will be an important step in ensuring sustainable water services throughout the Comox Valley for the future.
"The K'ómoks First Nation is excited to work with the Comox Valley Regional District on solving the shared interest and collective issues around water supply in the Comox Valley," said Chief Nicole Rempel of the K'ómoks First Nation. "Ensuring there is good, clean water for our K'ómoks Southlands is a positive outcome as we move forward together."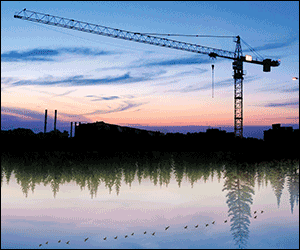 "Our goal is to recognize the important role that the K'ómoks First Nation and Regional District each have to play in the management and conservation of water resources in the region," said Bob Wells, chair of the Comox Valley Water Committee. "Water is a shared interest between our two organizations and by collaborating together we can ensure this important resource will be both protected and available to us when we need it."
The partnership would see the KFN and CVRD working together towards the sustainable use of water from Comox Lake and meeting the K'ómoks First Nation's interest for the supply of potable water to K'ómoks lands south of Royston. A cooperative partnership will also help to secure provincial permits for the new Water Treatment Project and increases the CVRD's case for grant funding on the project.
Dialogue between the KFN and CVRD will be ongoing and the agreement will be made public once finalized.
The K'ómoks First Nation is located in the heart of the Comox Valley on Vancouver Island. Membership is currently 336 members within four clans: Sathloot, Saseetla, Leeksun and Puntledge. Two cultures are identified in their community: Coast Salish (Island-Comox speaking peoples) and Kwakwaka'wakw (Kwak̓ wala speaking peoples). K'ómoks originally occupied sites in Kelsey Bay, Quinsum, Campbell River, Quadra Island, Kye Bay and along the Puntledge Estuary. More information is available at www.komoks.ca/.