Sussex, NB – More than $1.8 million has been announced by three levels of government for upgrades to water and wastewater infrastructure in Sussex and Riverside-Albert.
"Investments like these ensure that our communities have safe and reliable infrastructure," said Environment and Climate Change Minister Gary Crossman, who is also minister responsible for the Regional Development Corporation. "This is becoming even more important as New Brunswick's population grows and we see new residents gravitating towards some of our more rural communities."
The installation of a new wastewater pumping station in Sussex will replace aging infrastructure and improve the community's ability to treat and manage wastewater.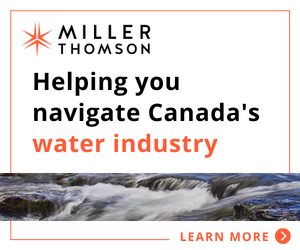 Funding for Riverside-Albert will go toward the replacement of watermains, which will help protect the village's water supply and reduce water consumption by 20 per cent.
"Investments in infrastructure are investments in strong and sustainable communities," said Saint John-Rothesay MP Wayne Long. "Our government's investment in water and wastewater infrastructure will support a clean and sustainable future for the residents of the village of Riverside-Albert and the town of Sussex. We are committed to ensuring all Canadians have access to safe and reliable water and wastewater services for years to come."
Long attended for federal Intergovernmental Affairs, Infrastructure and Communities Minister Dominic LeBlanc.
The provincial government is providing $287,452 through the Regional Development Corporation for the Sussex upgrades, while the federal government is contributing $344,997 through the Green Infrastructure Stream of the Investing in Canada Program, and the municipality is investing $230,014.
For the Riverside-Albert project, the provincial government is providing $323,924, the federal government is contributing $388,748 and the municipality is investing $259,198.
"Our continued investment in core infrastructure that serves both the town of Sussex and the village of Sussex Corner municipal wastewater collection services builds the foundations of growth potential while addressing the modernization of critical components that meet today's environmental service standards and makes our communities sustainable into the future," said Marc Thorne, mayor of Sussex. "We are appreciative of our government partners with this needed investment in Sussex."
"This funding will allow us to upgrade some very old water lines in our village that have deteriorated over the years to the point of having leaks and causing concerns of a major failure," said Jim Campbell, mayor of Riverside-Albert. "Without the funding from both levels of government it would not be possible to do this type of project. With this funding it will mean that our water infrastructure will be in a positive condition and will serve the community for many years in the future."