Navdeep Bains, Minister of Innovation, Science and Economic Development, and Bardish Chagger, Minister of Small Business and Tourism are set to announce a new initiative today geared to help Canadian small businesses bring innovative solutions to market.
The Globe and Mail reported that the Innovative Solutions Canada program will require 20 federal departments to set aside one per cent of their research and development budget, amounting to $100 million annually, for Canadian technologies. The new program is modelled after the U.S. Small Business Innovation Research (SBIR) program.  In the U.S., the SBIR has been used to purchase water technologies such as desalination systems for small communities, in-situ polymer coatings for water pipeline retrofitting, and smart irrigation sensors.
The Canadian Advanced Technology Alliance, an innovation lobby group, commented on the Innovative Solutions Canada program when the federal announced it in the budget brought down on March 22, 2017.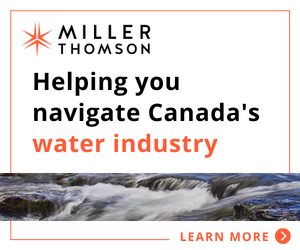 At that time, CATA CEO, John Reid said, "Ideally, we would like to see more features that fully parallel the SBIR, which the budget cites as a procurement model for Canada."
He added, " The SBIR, created four decades ago, features multiple phases of government funding without the need for separately raised funds to match as well as  percentage set asides for government purchases.  Countries such as the United Kingdom, Australia, Japan and Sweden have modelled similar programs after the United States' approach."
The Government of Canada is expected to release the details of the new program at noon today. The Globe and Mail obtained an advance copy of the news release.