The Innovation Cluster launched the H2O Makerspace during a public event that celebrated World Water Day on March 21, 2019.
Catered towards cleantech startups, the Innovation Cluster will now have access to over 30 pieces of equipment. This equipment will support cleantech companies with research and development related to water testing and more.
"As Peterborough is ranked the best place in Ontario to launch a water tech startup, we couldn't think of a better way to further the region's innovative developments than by launching a makerspace for research and testing," said Michael Skinner, president and CEO of the Innovation Cluster. "The Innovation Cluster is always looking for new ways to help cleantech companies in Peterborough and the Kawarthas reach a global marketplace."
Examples of equipment currently available in the makerspace include:
Culture Incubators

Sample Transport Kit

Plan Achromatic Microscope

Membrane Filters

Petri Dishes

Sterile Glass Pipets
The September/October issue of Water Canada named Peterborough, Ontario the second-best place to launch a water technology startup in Canada. It also noted that the City of Peterborough is vying for water technology businesses and that the region offers globally-recognized perks with multiple laboratory facilities.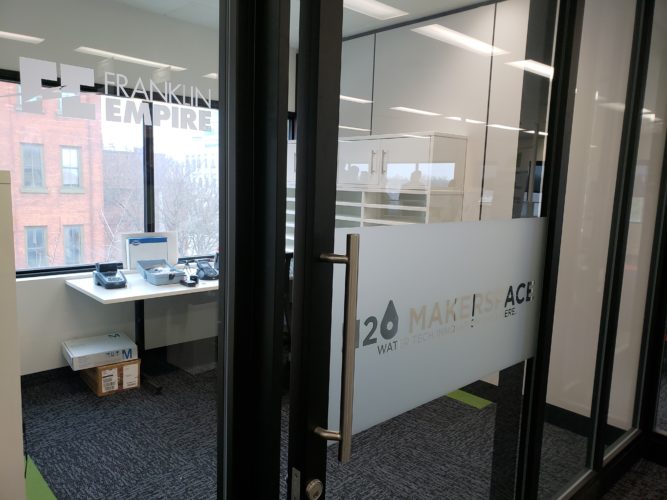 "The launch of the H2O Makerspace is an exciting development for our region as we continue to play to our region's strength in water technologies," said Rhonda Keenan, president and CEO of Peterborough and the Kawarthas Economic Development. "Assets such as this, as well as Cleantech Commons at Trent University, are important as we continue to position Peterborough and the Kawarthas as a recognized cleantech hub."