The International Joint Commission (IJC), which prevents and resolves disputes between the United States and Canada over the use and quality of boundary waters, announced on February 5 the creation of a new Great Lakes – St. Lawrence River Adaptive Management (GLAM) Committee.
The announcement follows an IJC directive issued "in response to requests from the International Lake Superior, Niagara and St. Lawrence River Boards of Control to implement adaptive management practices into the ongoing reviews and evaluations of their respective regulation of water levels and flows," according to an IJC release.
The newly formed committee will provide the boards with information on the effects that structures approved in the Commission's Orders of Approval and Directives have on levels and flows in trans-national waters, and what the impact of those effects are.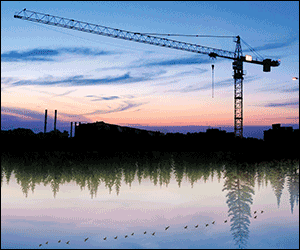 Canada and the United States will have equal representation on the Committee, with seven technical experts representing each country, including members of the Great Lakes Water Quality Board. Wendy Leger from Environment Canada and Kyle McCune from the US Army Corps of Engineers will co-chair the committee. One further expert from each country is expected to be added to the committee, for a total membership of 16.