Communities throughout the province are restoring watersheds and wetlands to protect aquatic ecosystems and promote healthier environments for British Columbians and wildlife.
During the past six months, more than 60 Healthy Watersheds Initiative projects have been launched at more than 200 sites around the province, restoring rivers and wetlands, creating spawning grounds for salmon and expanding protection of aquatic species. First Nations and lndigenous-led organizations are managing and participating in many of the projects underway.
"Investing to restore environmental health is one of the ways we are supporting biodiversity and species recovery," said George Heyman, B.C.'s Minister of Environment and Climate Change Strategy. "We have much to learn from Indigenous Nations about stewardship of the land and water and, by applying their traditional practices and knowledge in concert with western science, together we are creating a healthier future for communities and species across B.C."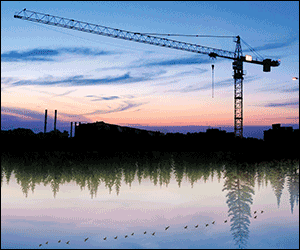 B.C.'s streams, rivers, lakes and wetlands store carbon, absorb flooding and storm surges, supply drinking water and provide critical habitat for fish and other species. To conserve and restore more than 70 wetlands, the B.C. Wildlife Federation's Wetlands Workforce Project employs more than 100 people around the province.
Healthy Watersheds Initiative projects are supported through a $27-million investment from StrongerBC, the province's $10-billion COVID-19 economic recovery plan. The province has partnered with the Real Estate Foundation of BC (REFBC) to administer the funding and is working with Watersheds BC to support project implementation. A six-month report about the Healthy Watersheds Initiative is available at: https://healthywatersheds.ca/reports
"Against a punishing backdrop of summer wildfires, farm drought and salmon struggling to find spawning grounds, the crucial jobs, nature, community and cultural benefits of watershed work has been underscored by HWI projects," said Mark Gifford, CEO of REFBC.
These projects contribute to B.C.'s commitment to develop a Watershed Security Strategy and Fund. Nature-based climate solutions like these projects are part of B.C.'s draft climate preparedness and adaptation strategy, to be finalized next year.
Featured image courtesy of Kootenay Lake Partnership:  The Lower Kootenay Band is one of the B.C. Wildlife Wetlands Workforce partner organizations and has been working to restore 517 hectares of floodplains, wetlands, streams and rivers on traditional Yaqan Nukiy territory in the Creston Valley. The work supports target species such as waterfowl, elk, grizzly bears and amphibians.