Funding for a project to provide residents with cleaner water in Harbour Grace has been announced.
"Investing in modern and reliable water and wastewater as well as road infrastructure is vital to building healthy, resilient, and inclusive communities," said Ken McDonald, member of parliament for Avalon. "The projects announced today will protect our waterways and improve driving conditions for years to come. These projects will also provide quality jobs as we recover from the economic effects of the pandemic, helping communities thrive once again."
Residents of the Municipality of Harbour Grace will benefit from the replacement of water, sewer, and storm sewer mains and street upgrading. This will provide potable water that is safe for drinking and sanitary sewer disposal for 42 residences.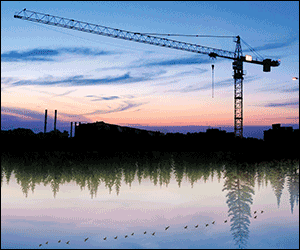 "I am very pleased with the announcement," said Don Coombs, mayor of Harbour Grace. "This was an infrastructure priority that has been on council's radar since Day 1 and I thank the provincial and federal governments for their support."
Funding is also being provided to Spaniard's Bay to upgrade Pondside Road. The upgrades include new culverts, repaving, and the installation of an asphalt tack coat. These upgrades will increase and improve road safety for drivers.
The Government of Canada is investing more than $1 million in these two projects through the Rural and Northern Communities Infrastructure Stream (RNIS) and the Green Infrastructure Stream (GIS) of the Investing in Canada infrastructure plan. The Government of Newfoundland and Labrador is providing over $1.2 million, while the municipalities are contributing more than $729,000.
"I am very pleased to work with the towns of Harbour Grace and Spaniard's Bay, as well as the federal and provincial government, to help secure this significant funding to ensure the necessary improvements are made to our roadways and infrastructure," said Pam Parsons, member of the House of Assembly for Harbour Grace-Port de Grave. "The Harvey Street and Pondside Road projects were of a paramount priority and I am very pleased to help make these happen."