The 2019 International IWC Master Scholarships for the Master of Integrated Water Management (MIWM) program is open for application; deadline August 1.
The IWC Master Scholarships granted each year to international students and include:
Up to two full tuition and full living costs scholarships (Type A – each valued at 92,645AUD* including tuition fees and living costs);
One full tuition scholarship and flights (Type B – valued at $56,739AUD*).
Air travel return is now included in Type B Scholarships.
Griffith is one of Australia's leading research universities and is a global leader for excellence in water, with water science and management identified as one of the university's key areas of strategic investment. Griffith University has been placed among the world's top 300 universities in the Times Higher Education (THE) World University Rankings 2018.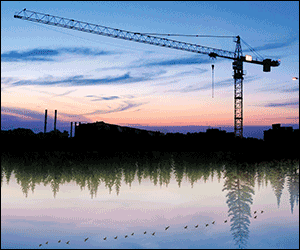 This year,  IWC has officially moved to Griffith University – Nathan Campus, Brisbane; bolstering existing relationships with the University's networks and provide increased access to shared resources for partners, students, and clients from some of the nation's principal water institutions including the Australian River Institute, the Cities Research Institute, the Sustainable Water Futures Program.
The Master of Integrated Water Management builds future water leaders who able to collaborate, create, and deliver innovative approaches to complex water management challenges. The program draws on the expertise of international leaders in teaching, research and practice across a wide range of disciplines, taking a transdisciplinary 'whole-of-water-cycle' approach that equips participants with practical tools and skills for developing and delivering effective water management solutions. The program offers hands-on learning and the opportunity to develop effective leadership capacity as well as the strategic, managerial and technical skills you need to advance in the water sector.
This is an opportunity to develop practical knowledge and skills in Integrated Water Management through problem-based learning projects, workshops, case studies, field trips to Cairns, North Stradbroke Island, Perth, Thailand and South East Queensland.
For scholarships terms and conditions and lists of Type A and Type B countries, please visit our scholarship page.
Dr. Brian McIntosh, IWC Education Director will present the MIWM program/scholarships and answer questions on 19 June 2018 webinar.
 Questions regarding the IWC scholarships can be directed to the Education Team [email protected] | phone +61 7 3028 7600