Today, François-Philippe Champagne, Minister of Infrastructure and Communities and Vicki-May Hamm, FCM President announced more than $5.7 million for green infrastructure in the Town of Wainwright, Alberta.
This investment will go towards a series of wetland system measures to help the Town of Wainwright better manage and treat the stormwater being released into the environment.
"This important project will help the Town of Wainwright reduce its impact on the environment and maintain a high quality of life for residents now and well into the future," said Minister Champagne.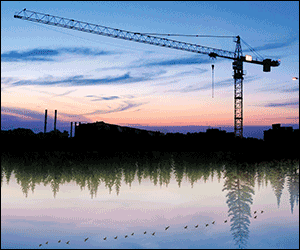 The new infrastructure will improve drainage and divert the majority of the stormwater to a new lagoon called the Gold Quarter Pond. This will reduce the flow of storm water into Bushy Head Lake, which already collects effluent from a neighbouring wastewater lagoon, improving the quality of run-off going into Battle River.
This project will combine more efficient operations with a better treatment process to bring residents cleaner waterways and promote sustainable community and economic development.
"Today's announcement highlights how municipal leaders understand both the needs on the ground and local solutions that work. They are innovating to build more sustainable, resilient, and livable communities," said Hamm. "Thanks to our partnership with the Government of Canada, our programs support local solutions with national impact, contributing to infrastructure renewal and our transition to a low-carbon economy."
Funding for this project is provided by the Government of Canada through the Green Municipal Fund and delivered by the Federation of Canadian Municipalities.