With support from the Government of Canada, New Brunswick-based Design Built Mechanical will develop an improved system for treating wastewater.
The Government of Canada is providing a conditionally repayable contribution of $500,000 for this project through the Atlantic Canada Opportunities Agency's (ACOA) Business Development Program (BDP). Design Built Mechanical is also investing $500,000 toward this $1 million project.
The new wastewater treatment solution will aim to reduce greenhouse gas emissions, the amount of chemicals needed to control algae in effluent ponds, and aeration requirements. This system will also aim to enable municipalities to extend the life of their lagoons, lower operating costs, and produce cleaner treated water for residents.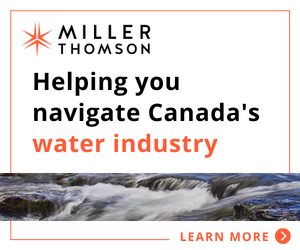 René Arseneault, Member of Parliament for Madawaska-Restigouche made the announcement on behalf of the Honourable Navdeep Bains, Minister of Innovation, Science and Economic Development and Minister responsible for ACOA. Rémi Massé, Parliamentary Secretary to the Minister of Innovation, Science and Economic Development, also took part in the announcement along with representatives of Design Built Mechanical.
"Design Built Mechanical is an important business in this region, providing employment to approximately 120 residents," said René Arseneault, Member of Parliament for Madawaska-Restigouche. "By developing innovative solutions to wastewater treatment, the company will have a positive impact on the environment in communities around the world as it continues to provide economic benefits here in Charlo."
"We are very pleased to partner with ACOA in this project that will lead to clear environmental and economic development benefits both locally and provincially," said Luc Bernard, president of Design Built Mechanical Inc. "We are developing a solution that will make wastewater treatment more efficient and affordable for smaller communities while maintaining the ability to scale to larger communities. We are very excited by its potential. This will create good, sustainable and long-term jobs right here in northern New Brunswick as we roll out this innovative technology and process to communities that partner with us."