The Honourable François-Philippe Champagne, Minister of Infrastructure and Communities, announced funding for a project to enhance Drumheller, Alberta's Flood Mitigation and Climate Change Adaptation System.
"With this investment in Drumheller's flood mitigation infrastructure, we're helping the community get ahead of the problem to protect its residents and reduce the heavy toll of such events for years to come," said the Honourable François-Philippe Champagne, Minister of Infrastructure and Communities.
The project involves building new dykes in critical areas along the Red Deer River and carrying out vital improvements to existing ones. Work will also be done to better protect the river banks from natural erosion, and monitoring tools will be put in place to alert the Town of Drumheller and the Dickson Dam of rising water levels so emergency protocols can be carried out on short notice.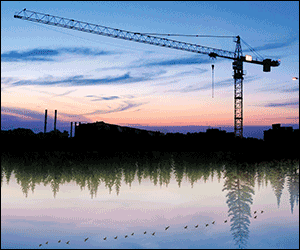 "Living in a flood community is living with an imminent risk that threatens our people, our property and our unique history of dinosaurs," said Her Worship Heather Colberg, Mayor of Drumheller. "We are extremely grateful for the federal government's significant investment in our proactive and sustainable flood-mitigation and climate adaptation plan. Small communities simply cannot afford these pivotal investments alone. Together, we will change the channel on flood readiness in Drumheller and shape the future of our community by protecting our people, our property, our economy, our environment and our cultural heritage."
This work will significantly increase Drumheller's resiliency to the intensifying flood risks of ice jams, high river flows, and extreme rainfall caused by climate change. It will better protect more than 8,000 residents, reduce the number of people who go without essential services during these incidents and greatly reduce long-term recovery costs.
The Government of Canada is contributing $22 million to this project through the Disaster Mitigation and Adaptation Fund (DAMF). DAMF is a $2-billion, 10-year program to help communities build the infrastructure they need to better withstand natural hazards such as floods, wildfires, earthquakes and droughts.