Canada has launched the Target 1 Challenge, which will provide up to $175 million for projects that help meet the goal of protecting 17 per cent of land and inland water by 2020.
Announced by Environment and Climate Change Canada, the Target 1 Challenge will be funded by the Canada Nature Fund, part of Budget 2018's $1.3-billion investment in environmental projects. Federal funding will be matched by partners, doubling financial support to protect Canada's nature.
"Nature is one of Canada's most precious resources," said Environment and Climate Change Minister Catherine McKenna. "The Target 1 Challenge will help us reach our goal of doubling the amount of nature we're protecting, in Canada's lands and oceans, and ensure clean air and clean water for all Canadians."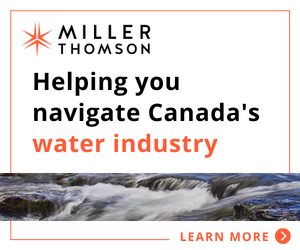 Funding through the Target 1 Challenge is open to projects led by provinces, territories, Indigenous Peoples, and the private and not-for-profit sectors that expand or strengthen Canada's network of protected and conserved areas.
Funded projects will contribute to Canada's goal of doubling the amount of nature protected across the country. Projects will also support sustainable economic growth and job creation and will demonstrate global leadership in protecting biodiversity.
The application process includes an expression of interest and final proposal phase. Interested organizations are encouraged to submit an initial expression of interest by January 31st, 2019. Final proposals must be submitted by midnight, Pacific Standard Time, on March 15th, 2019. Interested organizations are encouraged to review the guidebook for applicants at Canada.ca/Nature-Legacy.