The public in Prince Edward Island is invited to provide comments on new draft regulations under the Water Act.
The Honourable Richard Brown – Minister of Communities, Land, and Environment – tabled the draft regulations on well construction, water supply, and wastewater treatment at the Standing Committee on Communities, Land, and Environment.
To view the draft regulations and provide input, visit Prince Edward Island Water Act. Draft regulations on water withdrawal will be tabled later and will address the control of water extraction.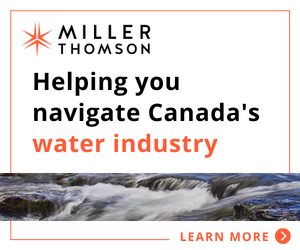 "It is important for government to hear the views of Islanders on the draft regulations under the Water Act before they come into effect," said Minister Brown. "The regulations will help ensure that the quality and quantity of our water are protected and enhanced under the Water Act."
According to the Government of Prince Edward Island, "The Water Act was passed in the legislature in the fall of 2017. Since then, regulations that operationalise the Act have been developed. The first two sets, the Proposed Well Construction Regulations and the Proposed Water Supply and Wastewater Treatment Systems Regulations, are now available for public consultation.  A third set, the Proposed Water Withdrawal Regulations, will be available for consultation later in 2019."
The well construction regulations focus on construction of wells rather than their use to extract groundwater. The purpose of the water supply and wastewater treatment regulations is to outline the approval process for the establishment or modification of water and wastewater systems and to establish minimum standards for their operation.