Ottawa – Pacific salmon have significant cultural, social, and ecological importance to First Nations and British Columbians, however, they are in serious, long-term decline, with many runs on the verge of collapse. The Government of Canada is taking action to protect these species.
After extensive consultations with First Nations, industry and others, and after closely considering the submissions received, today, the Honourable Joyce Murray, Minister of Fisheries Oceans, and the Canadian Coast Guard announced her decision not to renew licences for fifteen open-net pen Atlantic salmon aquaculture sites in the Discovery Islands.
As noted by the Cohen Commission, the Discovery Islands area is a key migratory route for wild Pacific Salmon, where narrow passages bring migrating juvenile salmon into close contact with salmon farms.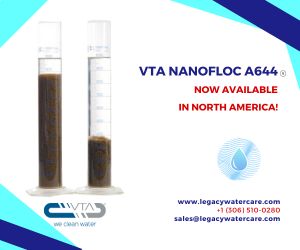 Recent science indicates that there is uncertainty with respect to the risks posed by Atlantic salmon aquaculture farms to wild Pacific salmon in the Discovery Islands area, as well as to the cumulative effect of any farm-related impacts on this iconic species.
There are multiple stressors on wild salmon, including: climate change; habitat degradation and destruction; regulated fishing as well as illegal, unreported, and unregulated fishing. Given the state of wild Pacific salmon, the Government of Canada is taking a highly precautionary approach to manage Atlantic salmon aquaculture in the Discovery Islands area.
The Government of Canada remains committed to developing a responsible plan to transition from open-net pen salmon farming in coastal British Columbian waters to ensure sustainable next-generation aquaculture in Canada.
"The state of wild Pacific salmon is dire, and we must do what we can to ensure their survival. This was a difficult but necessary decision. By taking an enhanced precautionary approach in the Discovery Islands area, the Government of Canada will help ensure the well-being of wild Pacific salmon for our children and grandchildren." – The Honourable Joyce Murray, Minister of Fisheries, Oceans and the Canadian Coast Guard
Quick Facts
Wild Pacific salmon stocks have been declining significantly. With respect to Sockeye salmon stocks in the Fraser River drainage basin, the Committee on the Status of Endangered Wildlife in Canada (COSEWIC) has assessed 31 designable units and many are in a state that the Minister considers deeply problematic. More specifically, 11 are endangered, 2 threatened, and 7 special concern. Other salmon stocks continue to decline.
The Pacific Salmon Strategy Initiative (PSSI) launched by the Minister of Fisheries, Oceans and the Canadian Coast Guard on June 8, 2021, is the largest, most transformative investment Canada has made in wild Pacific salmon. This $647-million investment aims to stem the devastating historic declines in key stocks. The Initiative has four key pillars:

Conservation and stewardship;
Salmon enhancement;
Harvest transformation; and
Integration and collaboration.

Consultations on salmon farm licences in the Discovery Islands ran from June 22, 2022 to December 23, 2022. These extensive consultations included bilateral and aggregate meetings with industry and First Nations, convened by both the Minister and the Department and, as well as exchanges of emails, letters and information.
Many First Nations along the Fraser River were unable to access wild salmon needed to sustain their FSC needs.
Justice Cohen's report noted that, particularly in the Discovery Islands, smolts migrate though narrow passages where they are brought into close contact with salmon farms, thereby increasing the potential for disease transfer between farmed and wild fish (Cohen Commission Report, Volume 3, page 22).
Justice Cohen concluded that the potential harm posed by salmon farms in Discovery Islands to Fraser River sockeye salmon was serious or irreversible (Cohen Commission Report, Volume 3, page 92).
The Minister also announced her decision to renew the licence for Saltstream Engineering, a small producer of native chinook salmon.
In July 2022 DFO released a 'Discussion Framework' which provided a vision and draft objectives for the Open-Net Pen Transition Plan. Beginning in August 2022, consultation was initiated to engage First Nations, industry, and key stakeholders in the development of the Plan, which is expected to be finalized later in 2023.  It will provide a vision to continue to provide economic opportunities for communities that rely on salmon aquaculture,