The Government of Canada is providing support through the Gas Tax Fund for a number of drinking water, wastewater, and stormwater projects across the country.
"Our government is making immediate investments in infrastructure that will play a vital role in helping municipalities and First Nations communities revive their economies, and will improve the lives of Canadians," said Infrastructure and Communities Minister Catherine McKenna. "As a first step, we are accelerating this year's payment through the federal Gas Tax Fund."
The Town of Three Rivers, in Prince Edward Island (P.E.I.), will benefit from the Gas Tax Fund. The community will be installing a storage tank for wastewater sediment, optimizing water treatment, and ensuring better water quality for residents.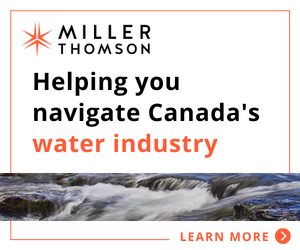 Other communities that have benefitted from the Gas Tax Fund include:
The Rural Municipality of Tache, in Manitoba, which expanded its wastewater treatment system to support a new subdivision and to support an increase in capacity for future residents.
Kimmirut, in Nunavut, which has a new wastewater treatment system that will provide improved treatment for municipal water.
Pond Inlet, in Nunavut, which upgraded its drinking water treatment system. This upgrade will ensure that a regular supply of safe drinking water is available for the community.
The City of Mississauga, in Ontario, which built a new stormwater management facility beneath Eastgate Park to protect homes, businesses, and other property from flood damage.
Gatineau, in Quebec, which modernized Hull's drinking water system to provide reliable access to drinking water to over 86,000 residents.
Dalmeny, in Saskatchewan, which is building a stormwater retention pond to better manage storm runoff in its industrial area.
"The accelerated federal funding through the gas tax will be welcomed by our municipal partners," said Manitoba's Minister of Central Services Reg Helwer. "This will complement our government's earlier action to fast-track municipal funding and increase our ongoing investments in vital infrastructure to support Manitobans and their communities."
"We are delivering on our commitment to sustain and restore Manitoba's economy through the unprecedented impacts caused by COVID-19," added Helwer. "The Manitoba government is pleased to partner with the federal government to rapidly administer the Gas Tax Fund to fund local and regional infrastructure priorities."
The federal Gas Tax Fund is a long-term indexed source of funding for over 3,600 communities across the country. The federal Gas Tax Fund has 18 project eligibility categories. Communities can use the funds immediately for priority projects, bank them for later use, pool the dollars with other communities for shared infrastructure projects, or use them to finance major infrastructure expenditures.