The Government of Canada is providing more than $1 million to support six climate change projects in British Columbia.
An announcement was made by Paul Lefebvre, Parliamentary Secretary to the Honourable Amarjeet Sohi, Canada's Minister of Natural Resources.
The Government of Canada recognizes the significant impacts of climate change and continues to support research on adaptation and climate resilience.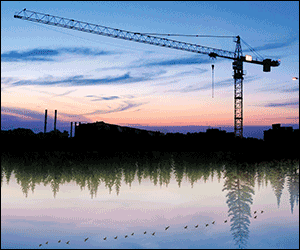 "Action on climate change is something we simply cannot defer," said Paul Lefebvre, Parliamentary Secretary to the Minister of Natural Resources. "That is why our government is supporting projects that will expand our understanding of the impacts of climate change and better prepare us to adapt to those impacts."
Funded through Natural Resources Canada's (NRCan) Climate Change Adaptation Program, the projects support the development of tools and knowledge needed to help Canadians, regions and economic sectors become more resilient to a changing climate. These include:
examining the most cost-effective strategies for managing wildfires;
deploying new approaches to increase the resilience of our shorelines;
using data to analyze the impact of climate change on vital infrastructure such as roads, water, power and telecommunications;
developing a standardized approach for municipalities to evaluate their coastal assets;
scaling up new approaches to better measure and manage municipal natural assets; and
creating new tools to mitigate coastal erosion.
The announcement contributes to the objectives of the Adaptation and Resilience pillar of the Pan-Canadian Framework on Clean Growth and Climate Change by translating scientific information and traditional knowledge into action.