Closing the XII Metropolis World Congress and the 2017 General Assembly of the Association Internationale des Maires Francophones (AIMF), the mayors of the world's largest cities have proclaimed, from one voice, the Montréal Declaration. This historical document sets out the commitment of cities to come together in taking on local and global challenges, particularly in implementing the Paris Agreement on climate. The Declaration demonstrates the leadership and the involvement of cities to tackle the major issues of our world.
"We, the mayors and city representatives from the four corners of the planet, are more than ever determined to exercise strong leadership and to work towards solving global problems that affect city dwellers and indeed the entire global population. The Montréal Declaration confirms the commitment of cities to implement the Paris Agreement, as well as the Declaration of the Climate Summit for Local Leaders, regardless of the international political context," said Montréal Mayor and Metropolis President, the Honourable Denis Coderre.
Further, the signatories agreed to achieve the New Urban Agenda, adopted by the United Nations in 2016 and to meet all the targets of the Sustainable Development Goals (SDGs) of the United Nations. The Declaration also reiterates the commitment of cities to support economic and sustainable development, openness, equality, peace, and living together in solidarity in the face of violence.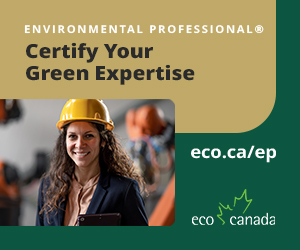 "The Montréal Declaration aspires to be the concrete manifestation of the commitment of cities to play a central role in terms of local and global issues. In this document, local governments formally commit to address with determination some of the most pressing challenges of our time, particularly regarding the climate, the fight against pollution and for air quality, as well as a more equitable representation of women in governance positions. I am very pleased that under Denis Coderre's instigation, we could successfully draft this ambitious text," said Paris Mayor, AIMF President, and C40 President, Ms. Anne Hidalgo.
In addition to the hundreds of cities and metropolises member of Metropolis and the AIMF, major international networks such as United Cities and Local Governments (UCLG), C40 Cities Climate Leadership Group, and the International Council for Local Environmental Initiatives (ICLEI) add their voice to the Montréal Declaration.
For the full Declaration, please click here. And to learn more about the both the XII Metropolis World Congress and the 2017 General Assembly of the Association Internationale des Maires Francophones, visit metropolis.org