Saint-Raphael, Que. will see funds from the Federal Gas Tax Revenues and the province's contribution.
The municipality will use the first payment of $190,375 to replace a potable water-line under Highway 281 and St-Pierre Boulevard, proceed with water research, including plans and specifications, the construction and connection of a new well as well as the preparation of a response plan and system inspection.
The municipality will receive a total of $487,614 by the end of 2009 for its important infrastructure projects.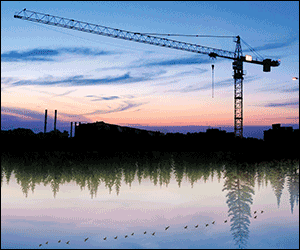 Also receiving federal and provincial funds is the Parish of Notre-Dame-des-Pins. The Parish will use $204,290 in Gas Tax Funds to repair its water treatment plant, in particular, the biological disks and the ultraviolet disinfection system. Other repairs will be done to replace the water lines under 40th and the 41st Streets, to develop a response plan for the system and to proceed with the television inspections of water lines under 33rd and the 34th Streets.
Notre-Dame-des-Pins will receive a total of $340,484 by the end of 2009.