PEI- The Honourable Lawrence MacAulay, Minister of Veterans Affairs and Associate Minister of National Defence, on behalf of the Honourable Dominic LeBlanc, Minister of Intergovernmental Affairs, Infrastructure and Communities; the Honourable James Aylward, Minister of Transportation and Infrastructure, and His Worship Ed MacAulay, Mayor of Three Rivers, announced water and wastewater infrastructure funding for the Town of Three Rivers.
Funding will support the water and wastewater systems in the Town of Three Rivers by providing approximately 80 households with efficient and convenient distribution and collection services. Residents will benefit from the newly constructed 2500 metres of expanded sewer main and 2000 metres of water main by eliminating the need for individual septic tanks and well pumps. Once complete, the new infrastructure will help to preserve the health of residents, protect local soils and waterways from contamination, and improve property values.
The Government of Canada is investing over $1.9 million in this project through the Green Infrastructure Stream of the Investing in Canada Infrastructure Program. The Government of Prince Edward Island is investing over $1.6 million, and the Town of Three Rivers is investing more than $1.2 million.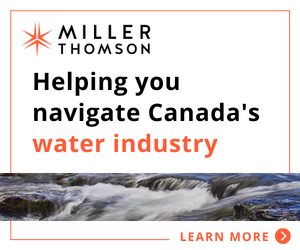 "Our rural communities are the backbone of our province and investments in infrastructure projects like today lay the groundwork for their continued strength and vitality. This investment will benefit the residents of Three Rivers for generations to come." – The Honourable James Aylward, Minister of Transportation and Infrastructure
Quick facts
Under the Investing in Canada Plan, the federal government is investing more than $180 billion over 12 years in public transit projects, green infrastructure, social infrastructure, trade and transportation routes, and Canada's rural and northern communities.
Over the past six years, Infrastructure Canada has invested more than $9.9 million towards 10 drinking water projects across Prince Edward Island under the Investing in Canada Infrastructure Program.
During that period, Infrastructure Canada has invested over $45 billion in communities across Canada to support world-class, modern public infrastructure, including over $2 billion for drinking water infrastructure projects.
Infrastructure Canada helps address complex challenges that Canadians face every day—ranging from the rapid growth of our cities, to climate change, and environmental threats to our water and land