The Canada Watertech Startup Support Program has been launched by Foresight, a not-for-profit corporation based in British Columbia (B.C.).
"Over the last two years, we had supported water tech companies across Canada to attend events like WEFTEC and the Blue Tech Forum," said Jeanette Jackson, chief executive officer of Foresight. "Building on our traditional accelerator and that event support, we are planning to provide more technical training and expertise through executives in residence from the water space through partnerships with [organizations such as] WaterSMART."
"We also have some industry engagement programs," added Jackson. "A lot of the international and Canadian companies we work with are looking for water technologies. Our programming will include water tech specific acceleration from both a business and technical perspective, as well as structured engagement with industry and investors looking to source those innovations."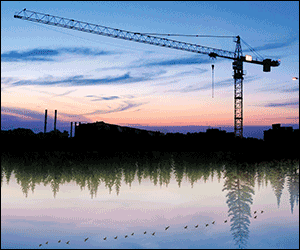 Part of the work that Foresight is doing is intended to fill the gap left by the Water Technology Acceleration Project (WaterTAP). WaterTAP was based in Ontario and it ceased its operations in June 2019 due to the provincial government's cost-saving efforts.
"We understand that there's been a gap left by WaterTAP," said Jackson. "Our goal is to find partners to come together and fill that void though collaboration and market-driven activities."
Some water technology companies, including Pani Energy, have started to benefit from the services that Foresight offers.
"Since we joined Foresight, we've quadrupled our team within the last year, experienced tremendous growth, and successfully raised capital," said Devesh Bharadwaj, chief executive officer of Pani Energy. "Their advisors really understand deep tech, and how to align your business models and technology in an emerging market. I was really impressed with Foresight's structure and follow-up."
More information about the Canada Watertech Startup Support Program is available here.