Ducks Unlimited Canada (DUC) has announced that in 2017 it has affected more than 150,000 acres of land and water across Canada to celebrate Canada 150.
DUC acknowledged the assistance of supporters and partners across the country, with whom they worked to conserve and influence over 60,703 hectares of wetlands, native prairie grasses, tidal marshes, and more from coast-to-coast. "They are natural areas that are essential to Canadians and our wildlife," said a press release.
This year's work by the charity has impacted places, such as: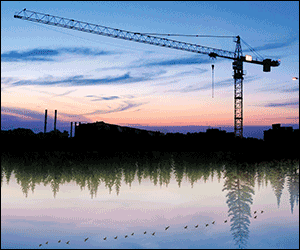 Cowichan-Koksilah Estuary in Cowichan Bay, B.C. DUC and its partners came together to ensure this coastal estuary continues to provide habitat to more than 230 species of birds.
Shell Buffalo Hills Conservation Ranch in Arrowwood, Alta. Native grasslands and tame hay lands support approximately 159 breeding, migrating and wintering bird species.
Allan Hills, Sask. Ranchers worked with DUC to safeguard a landscape that supports waterfowl and 600 grazing cattle and their yearlings.
Rural Municipality of Pipestone, Man. DUC's 150th Conservation Agreement in Manitoba will keep wetlands on the landscape.
Hullett Provincial Wildlife Area in Clinton, Ont. Completed maintenance work that keeps wetlands in this wildlife management area thriving.
Estrie, Que. By mapping the size, type, and location of wetlands in communities like Estrie, DUC created an important resource that will help Quebec's provincial government honour its commitment to protect wetlands and waterways.
Prince Edward Island. DUC conservation efforts provide important habitat to waterfowl, like Charlottetown's infamous black duck, Lucy and her broods.
"It has been a busy year, and we went big, one-hundred-and-fifty-thousand acres big," said the organization. "These are just a few examples of DUC's conservation work in 2017."
DUC has created an interactive map that allows viewers to explore the various projects it engaged in through the year 2017.