Farmers and communities in the Fraser Valley, particularly those most affected by the 2021 atmospheric river, will receive support to increase their resiliency to floods and restore local ecosystems.
"We know climate change is expected to bring more frequent and intense flooding to the biggest agricultural growing region in our province, which is why we're taking action in the Fraser Valley now," said Pam Alexis, Minister of Agriculture and Food. "The 2021 atmospheric river was devastating and our farmers were extremely hard hit, so we're helping them prepare for flooding risks while also supporting food security and ecosystem health for generations to come."
The new $20-million Fraser Valley Flood Mitigation program, delivered by the Investment Agriculture Foundation of BC, will increase the province's food security. The program will support flood resiliency on individual farms as well as larger, community-scale projects that reduce flood risks for the broader community and support shared values like fish habitat and ecological diversity.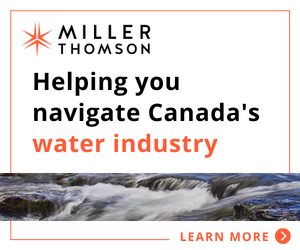 "We at Windberry Farms are deeply appreciative of the Fraser Valley Flood Mitigation program as this initiative recognizes the reality that farmers face, particularly in light of the severe 2021 flooding," said Brad Driediger, farm owner. "We believe that the measures outlined, such as improvements to farm-level infrastructure and community-scale flood-mitigation projects will increase our farm's resilience to future floods. This is not about our farm but strengthening this community and food security in British Columbia. We look forward to working together in building a more-resilient agricultural sector for our province."
The funding will be used to develop community-scale projects that protect and restore local ecosystems and wetlands, such as culvert improvements, embankment stabilization and crop diversification. The program will also support individual farms with projects, such as:
improving feed and fuel storage and protection;
erosion control;
the development of natural buffers;
raising the elevation of electrical, farm equipment or feeding stations; and
drainage or water infiltration systems.
The program will also support community partnerships between Fraser Valley farming organizations, Indigenous and local governments, and non-profit organizations so there can be strengthened collaboration in preparing for and mitigating flooding risks. The program is part of the $200-million food-security announcement made in March 2023.
"We welcome the positive strides taken by the B.C. Ministry of Agriculture and Food to aid our farming community from the adverse effects of the 2021 atmospheric river event. By prioritizing shared values like fish habitat and ecological diversity, we safeguard our community's future generations. We are looking forward to this new program and its contribution to a sustainable and resilient future. This investment is commendable and will benefit both our present and future communities." – Sumas First Nation Chief Dalton Silver
–
"Many of our farmers are still recovering from the aftermath of the November 2021 flood, and access to this funding will help to support them in protecting their livestock, crops and businesses. As a society, we can do without many things, but food is not one of them. As the agricultural capital of Canada, Abbotsford looks forward to continuing to work closely with our Provincial partners to establish additional flood-mitigation solutions to better protect our community and our provincial food supply." – Ross Siemens, mayor of Abbotsford
Quick Facts
The 2021 flooding was the biggest agricultural disaster in B.C.'s history.
More than 1,100 farms, 15,000 hectares and 2.5 million livestock were affected by the floods.
Severe losses were incurred by dairy, poultry, swine, beef, horticulture, and fruit and vegetable growers, as well as land-based fish producers.
Eligible participants for community mitigation projects include non-profit enterprises, food and agriculture industry associations, Indigenous groups and organizations, and local governments.
Funding between $10,000 and $300,000 will be available for plan-based projects, and between $200,000 and $5 million for infrastructure projects, with as much as 100% of eligible project expenses covered by the program.
Eligible participants for on-farm mitigation projects include agricultural producers of all commodities and primary processors that were affected by the 2021 flooding.
Individual farms will be eligible for up to 90% funding for on-farm flood preparation and mitigation projects up to $200,000