Flood season is underway in the Prairies, as two Manitoba communities, the Town of Birtle and the Waywayseecappo First Nation, have started evacuating their homes in preparation for an influx of water.
"An embankment holding back water on a tributary of Birdtail Creek has started to fail," reads a bulletin from the Province of Manitoba. "When it fails, a surge of water will travel quickly down Birdtail Creek, affecting communities downstream."
The Birdtail Sioux First Nation and the rural municipalities of Rossburn and Miniota also have evacuation plans in place.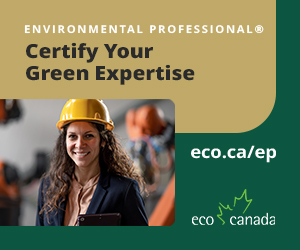 Crews are raising earth dikes and putting temporary tube dams in place as they brace for flooding.
"It's really hard to plan for this; this isn't a scenario that has come before," said Ron Bell, emergency measures public information manager for the town of Birtle and the surrounding regional municipality, to the CBC.
"It appears the river right now here is going down a little, which is good," he added. "The more it goes down, the better it'll be here because it'll allow more capacity for the water that's coming. But a big release of water all at once is not something we've had to deal with."