Recovery work continues for a Manitoba First Nation after catastrophic flooding in 2011. Canada, Manitoba, and Lake St. Martin First Nation have reached another milestone this summer, completing reconstruction of housing and nearing the completion of a school facility, with a combined cost of nearly $70 million.
Last week, Jane Philpott, the federal Minister of Indigenous Services, Eileen Clarke, Minister of Indigenous and Northern Relations for the Province of Manitoba, and Lake St. Martin First Nation marked the completion of 190 homes in the newly rebuilt Lake St. Martin community. The housing project represents an investment of $49.5 million, which has been cost-shared equally between Canada and the Province of Manitoba.
"Our people have been through so much in the past seven years. It's comforting to know some of our members have returned home. However, we still have over 300 people wanting to return to our traditional lands," said Lake St. Martin First Nation Chief Adrian Sinclair. "Much work, negotiations and planning must be done to see the next wave of members return home in the fall of 2019. We look forward to the continued work with our various partners to ensure completion of Operation Return Home."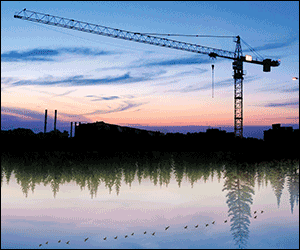 The community, which has been rebuilt above the 2011 flood levels, has already completed construction on vital infrastructure including a public works garage, a fire hall, and water and sewage treatment facilities.
The new school for students from Kindergarten to Grade 12 is expected to open by September 2018, supported by a $19.7 million investment from the Government of Canada. Construction also continues on an additional 130 homes, which are scheduled to be completed by November 2019.
"Members of Lake St. Martin First Nation have demonstrated remarkable strength and resiliency in their efforts to rebuild their community following the devastating flood of 2011," said Philpott. "Our government continues to work with partners to complete the remaining work so that more families can return to the community and have a safe place to call home."
Lake St. Martin Chief and Council are working with the Canadian Red Cross to help residents who wish the return to the community come back home.