A significant multi-government agreement to make Sumas Prairie more resilient to flooding was signed on Friday, April 28, 2023, by the Province, Semá:th, Matsqui and Leq'á:mel First Nations, the City of Abbotsford and the City of Chilliwack.
The Sumas River Flood Mitigation Collaborative Framework will support the design of mitigation projects in the Sumas River watershed and timely delivery of watershed recovery programs that benefit people and the farming community and protect infrastructure.
"The atmospheric river events of November 2021 resulted in devastating flooding of the Sumas Prairie, impacting the lives and livelihood of everyone in Abbotsford and cutting the Lower Mainland off from the rest of the province and country," said Bowinn Ma, Minister of Emergency Management and Climate Readiness. "We know we can't keep doing things the way we've done them before if we want to protect the region from future catastrophic flooding. We're confronting the realities of climate change head on in partnership with local governments and First Nations in ways that incorporate Indigenous knowledge into flood-mitigation planning."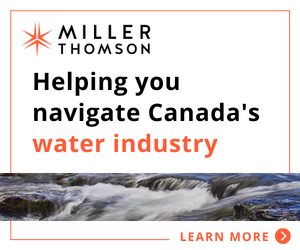 The agreement sets out a framework for all partners to work efficiently and collaboratively toward solutions and approaches to address the challenge of flooding risks. The Province is providing more than $4 million to support the framework, which includes a technical team of experts to share knowledge and advice on best practices for flood-risk mitigation.
Additionally, there will be upgrades to Abbotsford's Barrowtown pump station, which was overwhelmed by floodwaters from the nearby Sumas and Nooksack rivers when a series of atmospheric rivers inundated the Fraser Valley in November 2021. These upgrades are among 10 projects receiving a combined $8.48 million from the Province, including repairs to infrastructure, such as roads and the Sumas dike.
The Barrowtown pump station was originally designed to protect the catchment area of Sumas Prairie east from the Sumas River, but the November 2021 event overwhelmed the station. Funding will enable the design and construction of a flood wall to protect the pump station, including its electrical system.
The City of Abbotsford is receiving $3.2 million for the Barrowtown pump station flood-protection upgrades and $5.28 million for additional recovery projects.