Following a thorough and rigorous assessment, the Impact Assessment Agency of Canada (the Agency) concluded in its Environmental Assessment Report that the Énergie Saguenay Project is likely to cause significant adverse environmental effects related to an increase in the pollutant greenhouse gas emissions, marine mammals, including the St. Lawrence beluga whale, and the cultural heritage of the Innu First Nations.
In light of these findings and pursuant to the Canadian Environmental Assessment Act, 2012 (CEAA 2012), the project was referred to the Governor in Council to determine whether these significant adverse environmental effects were justified in the circumstances. After careful deliberation and review of available and relevant information, the Governor in Council determined the potential significant adverse effects of the project are not justified in the circumstances.
The Minister of Environment and Climate Change issued a Decision Statement to this effect under CEAA 2012.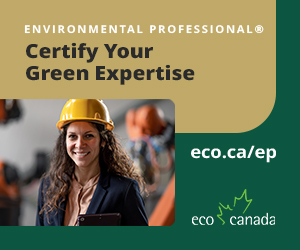 The Government of Canada's decision on the project means the required federal authorizations cannot be granted. GNL Québec Inc. cannot proceed with the project without authorizations from the federal government.
This decision does not prevent GNL Québec Inc. from submitting new project proposals and does not preclude potential development. The Government of Canada will continue to support the natural resources sector across the country to stimulate growth and create jobs in a sustainable way.
The Government of Canada would like to thank all participants for their invaluable comments received throughout the environmental assessment process, as well as the various experts for their robust scientific advice. This information allowed the Agency to complete a rigorous Environmental Assessment Report and the Governor in Council to make an informed decision.