FER-PAL Infrastructure, the watermain lining specialists, is pleased to announce that Luc Lupien has joined the business development team to manage the company's growing market presence with municipalities across Canada.
Mr. Lupien has been appointed in the newly created position of Municipal Market Expansion Manager and will be focused on expanding the company's presence and customer service in the structural watermain lining market. He will be actively developing integrated relationships with municipal leaders and infrastructure managers to provide trenchless watermain solutions that restore urban drinking water infrastructure.
With over 30 years of experience in the industry, Luc will be joining FER-PAL after eight years as the Market Development Director and Sales Director for Sanexen Environmental Services Inc. "I look forward to the opportunity to begin something new with FER-PAL, while continuing to expand the market for Aqua-Pipe and CIPP watermain relining," commented Luc.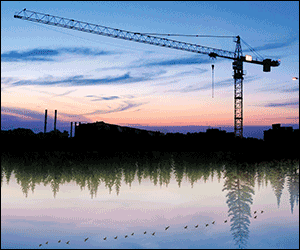 "We are extremely excited to have Luc join our team," said Shaun McKaigue, FER-PAL's president and CEO. "Luc's new position highlights our continued dedication to serving the growing watermain rehabilitation market in Canada and the United States."
Founded in 1986, FER-PAL has grown to become the North American leader in trenchless watermain rehabilitation. With 200 employees across three office locations and a dozen satellite offices, FER-PAL services over 80 clients across five Provinces and eleven States.