The governments of Canada and Quebec have announced an investment of $57.5 million into efforts to safeguard the St. Lawrence River.
Together, the governments will work to protect the St. Lawrence River through scientific research, action, and collaboration with their partners, including NGOs, private sector, Mohawk, Abenaki, Huron-Wendat, Maliseet, Micmacs and Innu form the St. Lawrence First Nations.
The stated goal of the two governments is to preserve "this irreplaceable ecosystem can be healthy and beneficial for future generations."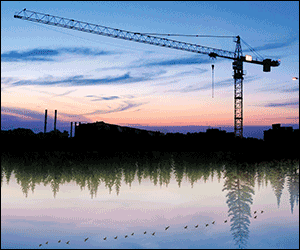 As such, the Minister of Environment and Climate Change, Catherine McKenna, and the Quebec Minister of Sustainable Development, the Environment and the Fight Against Climate Change, David Heurtel, announced that the governments of Canada and Quebec intend to jointly invest $57.5 million over the next 5 years in the conservation and enhancement of the St. Lawrence River. These investments are part of the new 2016-2021 program of the Canada-Quebec Agreement, also called the St. Lawrence Action Plan 2011-2026.
"The Government of Canada, along with the Government of Quebec, is continuing its commitment to the protection and sustainable development of the cherished St. Lawrence River, which is the main source of drinking water for Quebecers," said Minister McKenna.
The agreement is a good example of cooperation between the governments of Canada and Quebec uniting in the common goal of protecting our cherished St. Lawrence by enabling projects with positive spinoffs and concrete advances in research.
"For nearly 30 years, our governments have worked together to protect the St. Lawrence. We must continue our joint action and apply our knowledge to preserve the riches of our river for future generations. It is important to document changes occurring in the St. Lawrence and to share our knowledge to ensure it has a promising future," said Minister Huertel.
In addition, this partnership will enable 38 joint projects to be organized around the three priority issues that aim to protect the biodiversity of the St. Lawrence and ensure its sustainable use and its water quality. The contribution of various departments, both federal and provincial, will also enable both governments to share knowledge and expertise.