The feds will contribute up to $65.7 million through the P3 Canada Fund towards the Stave Lake Water Project, Minister of International Trade Ed Fast announced on Friday.
In accordance with provincial laws, in order to implement this project, the City must seek electoral consent through a referendum on borrowing and long-term contract authorities. This referendum will take place in conjunction with the municipal elections on November 19, 2011. If approved, the City will move forward with the procurement of the project. Once selected, the private partner will design, build, partially finance and operate the project through a 25-year performance-based contract.
"The P3 Canada Fund has seen tremendous interest in water and wastewater projects, and the Stave Lake Water Project will be Canada's first large P3 in this sector," said Greg Melchin, chair of PPP Canada Inc.'s board. "After a detailed review of the project application, PPP Canada is satisfied that the City of Abbotsford clearly established public benefit and demonstrated that the procurement of the project is well structured and will achieve significant value for money as a P3."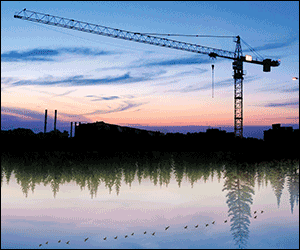 While the City of Abbotsford will always retain control over the water source and all of the assets, as a P3, a private partner would be responsible for the treatment and delivery of Stave Lake water to the Abbotsford water system. The P3 method is expected to result in lower life-cycle costs for the city.
Phase 1 of the Stave Lake Water Project will provide Abbotsford with an additional 100 million litres of water per day by 2016. At this level, it is anticipated that no further expansion will be required until 2031. Future phases of development will be completed as they become needed, and will ultimately increase the water supply from Stave Lake from the initial capacity of 100 million litres per day to 400 million litres per day.