Communities in British Columbia will soon be able to apply for a share of the combined $150-million federal-provincial infrastructure funding that will help deliver water and wastewater services.
"Improving the quality of drinking water and wastewater management is critical to maintaining the health and safety of our communities while protecting the environment," said Selina Robinson, minister of municipal affairs and housing. "By investing together, our combined federal, provincial, and local government funding for these projects will make a big impact on the quality of life for residents and deliver the clean water and wastewater services people need."
On October 30, 2019, the Province will begin accepting applications from local governments and First Nations for the second intake of Environmental Quality grants available through the joint federal-provincial Investing in Canada Infrastructure Program.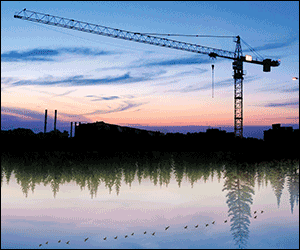 "All British Columbians have the right to clean, safe drinking water and reliable, updated wastewater services," said George Heyman, minister of environment and climate change strategy. "By providing these grants to local governments and Indigenous communities, we are investing in their future as we work together to protect and improve these vital services."
Examples of projects that received funding in the first intake include those that improved access to safe, reliable drinking water. In some cases, projects resolved drinking water advisories and reduced the likelihood of future ones. Other projects are supporting new and upgraded wastewater systems to meet regulatory standards, modernizing services, and supporting growing communities.
"This program provides a critical boost to local governments seeking to replace, upgrade, or expand water and wastewater systems," said Maja Tait, president of the Union of British Columbia Municipalities. "I am glad to see a window opening for the next round of applications and appreciate the continuing commitment by the federal and provincial governments toward the renewal of community infrastructure throughout B.C."
The Province will contribute up to $68 million to the second intake of the Environmental Quality program. The Government of Canada will contribute up to $82 million.