Covering nearly 10 million square kilometres, Canada is vast, providing a wide range of environments, terrains, and hazards with which water sector employees must contend with.
Due to the dynamic safety landscape, Canada has both federal and provincial legislation to ensure workers are protected.
Federal safety legislation
According to Canada's occupational health and safety (OH&S) legislation, employers are responsible for ensuring workplace safety through staff training, proper equipment use, safety, and protocol, enforced use of necessary personal protective equipment, and by both establishing and maintaining a safety committee, as well as by appointing a competent supervisor to ensure safe working conditions are observed. They must also immediately report all critical injuries to the government department responsible for OH&S.
Further Federal Canadian safety legislation requires stringent documentation and labelling standards on any hazardous chemicals as well as visible signage to warn employees of their dangers.
Additionally, all 14 Canadian jurisdictions have legislation in place to prevent drowning in workplaces and require the use of a lifejacket or personal flotation device when there are no other safety measures in place such as guardrails, body harnesses, and lifelines.
Under the Canada Labour Code, employees also play important roles in their workplace safety, and are ensured the "right to know, the right to participate and the right to refuse dangerous work."
Underlying all safety legislation in Canada is the philosophy of the internal responsibility system, which seeks to make every member of the team stakeholders in safety, regardless of position or seniority.
Intended as a means of providing the employer some freedom to customize the deployment of safety legislation to their unique situation, it is up to the employer to develop specific safety steps and measures that are in line with workplace safety law.
See employee provincial and territorial safety legislation here.
What can employers do?
With so much varying safety legislation and regulations they are required to follow, how can employers address safety and remain compliant?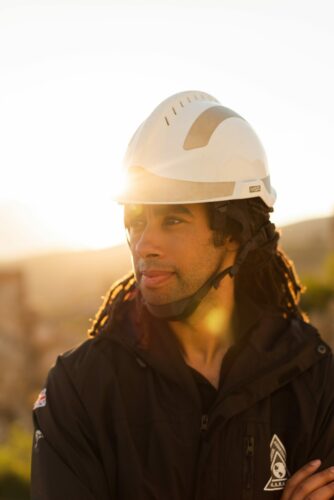 Of course, it depends on specific requirements to your local legislation, however, there are safety measures water employers in all provinces can take to protect their people.
Check-in system
A safety check-in system, particularly an automated one, is a simple-but-effective means to ensure water workers are safe by having them check in with the employer at certain times to confirm their well-being.
Leverage safety technology
There is a large and growing number of technological options that can protect those working at water treatment plants and similar facilities. You may already be using some of that technology with the motion sensors in your smartphone which can detect dangerous falls as well as if the worker is unconscious and not moving.
OHS in action: McCue Engineering Contractors work to keep their team safe.
Listen to the team
Most importantly, employers and managers need to listen to their employees' safety concerns, no matter how big or small they may be. Nobody understands the OHS landscape better than those on the ground and performing the work.
Gen Handley is the marketing and growth coordinator with Tsunami Solutions Ltd.