Saint John, NB – A new partnership between industry, academia, and conservation organizations is quantifying the role of wetlands as nature-based climate solutions and will help inform national and regional carbon protocols. By supporting Ducks Unlimited Canada, the University of Toronto Scarborough and a group of other top Canadian academic institutions, Irving Oil is contributing to a pioneering research project that will measure the ability of wetlands in agricultural landscapes to store carbon.
The project, funded in part by the Government of Canada's Climate Action and Awareness Fund, will provide scientific evidence to support wetlands as a nature-based climate solution. It will also provide important information to guide the protection, conservation, restoration and management of these valuable ecosystems.
"We are proud to continue to grow and evolve our long-standing partnership with Ducks Unlimited Canada as we work together to advance the understanding of nature-based carbon solutions and the tools needed to estimate greenhouse gas emission reductions through wetland conservation, restoration and management," says Ian Whitcomb, president of Irving Oil. "At Irving Oil, we are committed to a 30 per cent reduction in greenhouse gas emissions by 2030, as well as actively working towards a net-zero objective by 2050.  This partnership is an important part of continuing to find solutions for a more sustainable future."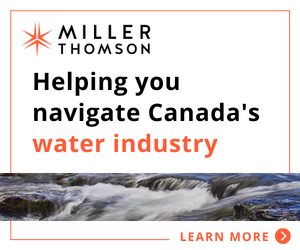 DUC has a long history of partnering with industry and academia to advance conservation science and deliver results. The Beaubassin Research Station, located on the New Brunswick-Nova Scotia border, is a prime example. Here, thanks to a partnership between DUC, Irving Oil and academia, students and researchers are collaborating on issues of the utmost significance to our past, present and future.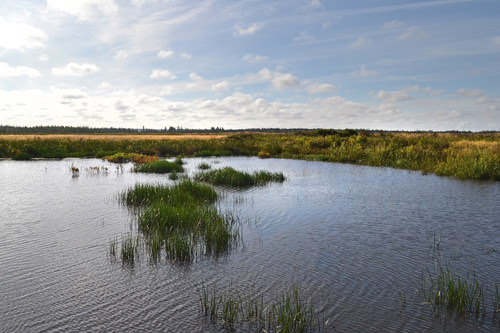 "The benefits of conserving wetlands for wildlife and recreation have long been established, but this research will examine the use of wetlands as a climate mitigation tool," says Pascal Badiou, research scientist for DUC. "We believe there is great potential for wetlands to function as nature-based solutions while supporting a thriving agricultural sector. It's exciting to be part of this unique partnership that's combining the expertise of academics, government and on-the-ground conservation organizations in a national effort."
Researchers at the University of Toronto Scarborough are taking a lead role among academic institutions, delivering work that will help inform national and regional carbon protocols.
"There's an assumption that nature is storing carbon to a certain degree, but we need stronger evidence to truly know how effective these nature-based climate solutions are," says U of T Scarborough professor Irena Creed, the academic lead on the research partnership. "Frankly, we're running out of time to be able to act on climate change and we need to be smart about what we do and the types of climate solutions we invest in. I'm proud of this partnership because we are developing a national network that will provide the evidence Canadians need to help inform climate change policy."
Multiple flux towers will be deployed in freshwater mineral wetlands across Canada. The towers will measure how much carbon, methane and other greenhouse gases the ecosystems are both storing and releasing. Results will populate the first-of-its kind wetland database for agricultural landscapes in Canada.
The Climate Action and Awareness Fund is investing up to $206 million over five years to support Canadian-made projects that help to reduce Canada's greenhouse gas emissions. To meet Canada's climate goals, government, science and industry must work together. This project is a shining example of partnerships that are helping reduce the country's greenhouse gas emissions.
Learn more about this project and other research initiatives being undertaken by DUC and its partners at www.ducks.ca/caaf