Legionella was discovered after an outbreak in 1976 among people who went to a Philadelphia convention of the American Legion. Those who were affected suffered from a type of pneumonia (lung infection) that eventually became known as Legionnaires' disease.
Interestingly, Legionella was also implicated in another illness. The first identified cases of Pontiac fever occurred in 1968 in Pontiac, Michigan among people who worked at and visited the city's health department. It wasn't until Legionella was discovered after the 1976 outbreak in Philadelphia that public health officials were able to show that the same bacterium causes both diseases. While there is no vaccine, the disease is preventable as it is almost always connected to improperly maintained mechanical systems.
Monitoring the disease trends in Canada shows there is a reason to be concerned about the incidence of Legionnaires' disease in Canada. In 2000, the rate of Legionella in Canada was around 0.2/100,000. By 2018, this number had jumped to 1.7 per 100,000. Considering that these are only the reported cases, there is a very strong likelihood that individuals with milder forms of the illness may have attributed it to a cold or flu and may not have even sought treatment. There is also the strong possibility that many who did have Legionella were never tested even if they did seek medical attention.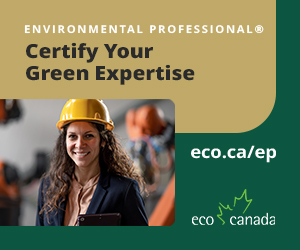 Some recent cases of Legionella in Canada include:
Surrey, British Columbia: An outbreak in 2018 resulted in 14 cases (all hospitalised). Seven people ended up in and intensive care unit and there were two deaths.
Moncton, New Brunswick: In 2019, there were 16 cases. Out of these, 15 were hospitalised.
Quebec City, Quebec: In 2012, there were 181 cases and 14 deaths.
Toronto, Ontario: In 2005, there were 135 cases and 23 deaths.
Most recently, several individuals got Legionella during the summer of 2020 in New Westminster, British Columbia. One woman in her 70s needed to be hospitalized for 28 days after contracting the illness. To date, despite an extensive investigation, the Health Authority is not aware of the source of the bacteria.
"That is not a small piece of work," said Dr. Elizabeth Bodkin, vice president of Population Health and chief medical health officer. "Any manmade water system, whether it is a cooling tower on top of a building or whether it's a fountain or water feature are possible places where the bacteria can grow and thrive, and so all of these are being looked at."
A review of the data from the U.S. shows similar alarming trends where year after year since 2000, the number of cases has been increasing steadily.
The COVID-19 pandemic has further heightened attention to Legionella as some health experts express concern that a prior COVID-19 infection could make a person more susceptible to Legionella. There is another concern as well related to shutdown of buildings during the pandemic, where water in cooling towers, fountains, and distribution systems has been left stagnant—providing a perfect environment for Legionella to multiply.
Where can Legionella be found?
Legionella is a genus of bacteria that includes the species L. pneumophila that causes a pneumonia-type illness called Legionnaires' disease and a mild flu-like illness called Pontiac fever. Legionella bacteria are ubiquitous in water and soil, and multiply quickly in warm water (20-50˚C).
Legionella are associated with the built environment. The bacteria can proliferate in poorly maintained plumbing and building mechanical systems and are transmitted through inhalation of contaminated water that has been aerosolised, but not by ingestion of water. Sources include, but are not limited to, cooling towers, swimming pools, domestic water systems, ice-making machines, whirlpool spas, hot springs, and fountains.
Cooling towers, decorative water features, and non-potable water treatment systems (such as for rainwater re-use) have all been implicated in Legionella outbreaks.
These systems need to be properly installed, routinely tested and maintained, and reported on to ensure that corrective action takes place to help prevent outbreaks.
New certification aims to reduce Legionella outbreaks
In early 2020, the City of Vancouver, Vancouver Coastal Health Region, and the Environmental Operators Certification Program (EOCP) embarked on a project to implement a new certification, that of Building Water Systems Operator certification. This certification also encompasses potable water systems where anti-corrosives are used, as well as rainwater 
harvesting systems.
The certification was announced at the EOCP's conference in September 2020. It is anticipated that the operator training and certification process will have a significant impact in reducing the number of Legionella outbreaks in British Columbia.
Pre-requisites for the Building Water System (BWS) Operator certification, and ongoing requirements to maintain the certification, include:
50 hours of experience working as:
A relevant red seal trade (e.g. plumber, boilermaker, etc.).
Facility maintenance technician.
Professional engineer working in a related field.
Certified EOCP operator.
Water treatment service provider.
Environmental health officer.
Drinking water officer.
Swimming pool operator.
Completion of an accredited BWS course*:
Course will be two to three days long.
Cost for course will be approximately $750.
Course may be in class or online.
*Courses have been developed by training providers; accreditation is provided by the EOCP.
Examination
Web-based or paper.
Cost is $100.
50 questions.
Two hours long.
Maintaining Certification
Payment of EOCP annual dues ($99).
Completion of 1.2 CEUs (core and related) in every two-year reporting period (first reporting period will be from January 1, 2022 to December 31, 2023).
While the Building Water Systems certification is first being rolled out in Vancouver, there has been a great deal of interest in this new certification throughout North America. It is expected that other jurisdictions will follow suit.
This article was written by Jenni Green and Kalpna Solanki for the March/April 2021 issue of Water Canada. Jenni Green is the technical expert at EOCP. Kalpna Solanki is the president and CEO of EOCP.
Header Image Credit: City of Vancouver.