How did we get to a stage when microplastics have become a ubiquitous issue?
This was one of the questions raised by Dr. Chelsea Rochman, assistant professor at the University of Toronto, at an event hosted by Partners in Project Green (PPG) on Plastics and Other Waste in Our Watersheds. The event took place at the Toronto and Region Conservation Authority's (TRCA) head office in Vaughan, Ontario.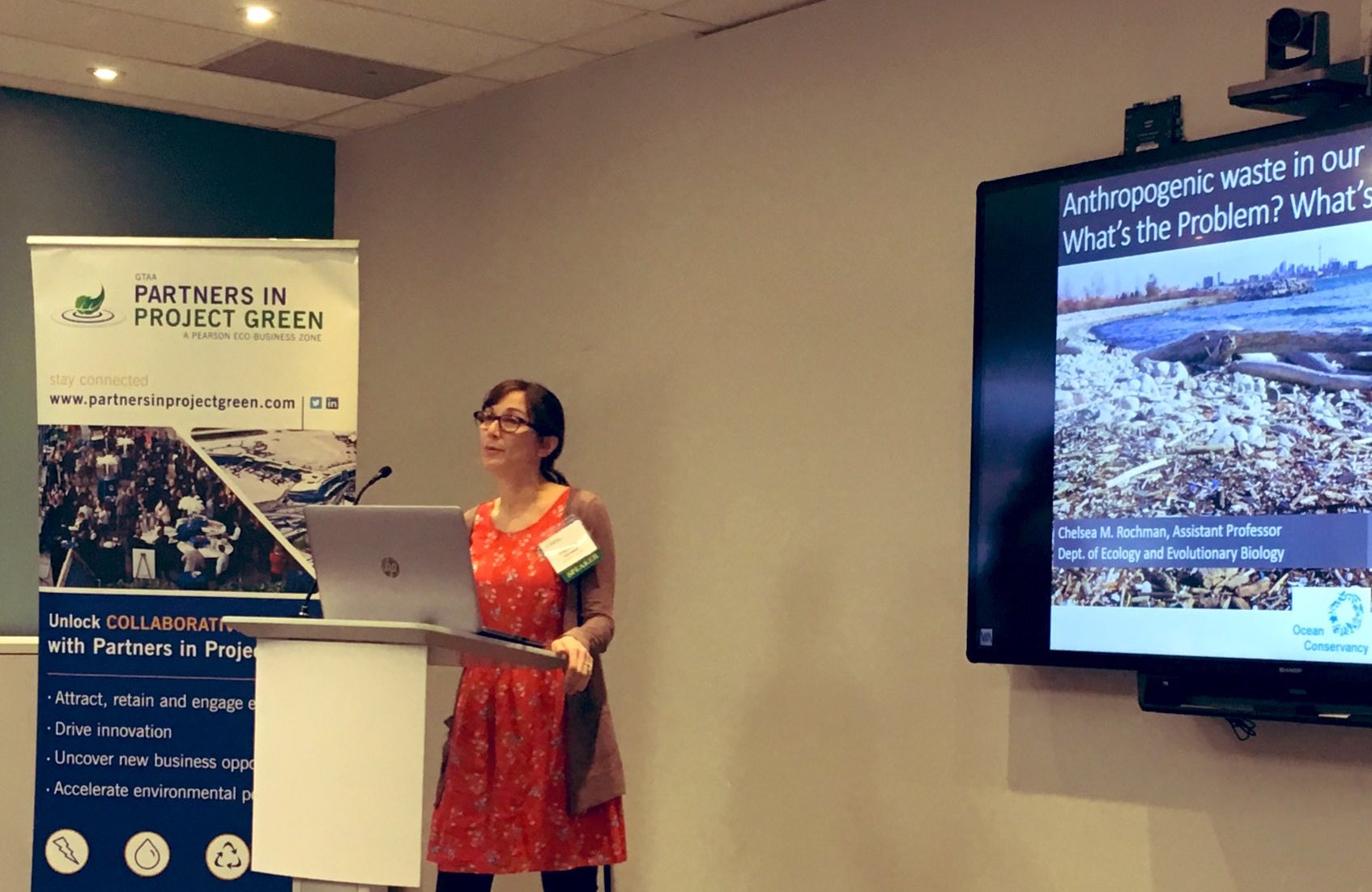 During the event, Rochman discussed how waste production has increased significantly but waste management has not kept up at the same rate. She noted a study done by Roland Geyer (professor, University of California), Jenna Jambeck (associate professor, University of Georgia), and Kara Lavender Law (research professor at Sea Education Association) that looked at the global production, use, and fate of polymer resins, synthetic fibers, and additives.
Out of the 8,300 million metric tonnes of waste that was produced between 1950 and 2015, only seven per cent was eventually recycled. Of the remaining waste, 30 per cent is in use, 49 per cent has been discarded, and nine per cent has been incinerated.
Rochman believes there are ways to effectively reduce the amount of microplastics that end up in the natural environment. During her presentation, she provided examples of technologies that can reduce microfibers in washing machine effluent. Rochman also provided examples of initiatives, like Ban the Bead, which raise awareness about the impact that microplastics have on the environment.
At the event, Rochman also identified the next big questions for research on microplastics. These include:
What are the local entry points for microplastics into the Great Lakes?

What is the fate of microplastics and associated chemicals in the environment?

What are the ecologically relevant impacts of microplastics?

What are the impacts of microplastics on human health and food security?
A recording of Rochman's presentation is available here.