Per- and polyfluoroalkyl substances (PFAS) are a group of human-made compounds that are used as surfactants, lubricants, repellents (for dirt, water, and grease) and can be found in certain firefighting foams, textiles (including carpets, furniture, and clothing), cosmetics, and in food packaging materials.1 They are also used in a variety of other industries, including aerospace, automotive, construction, electronics, and military.2 PFAS are made up of a carbon chain with at least one carbon atom that has two or three fluorine atoms attached to it, creating an incredibly strong carbon-fluorine bond that results in chemical that do not easily degrade in the environment. Because of this property they are known as forever chemicals.3
Cause for concern
While research to better understand the health effects of PFAS is underway, we know that PFAS compounds pose various health risks to human and biotas, including disruption to the immune system and liver function, increased risk of thyroid disease and blood cholesterol levels, and cancer—especially in those communities with higher exposure to PFAS.4 It is everywhere: Products, air, water soil, and waste, including sludge and biosolids. And its persistent nature means that they can remain and bioaccumulate, both in the environment and our bodies.
Biosolids and PFAS
Biosolids are widely used as a soil amendments or fertilizer. Land application of biosolids promotes circular economy as it enhances soil health by returning nutrients and micronutrients back to land and by sequestering carbon in soils, which helps in reducing the impacts of climate change in return. It also aids in the reduction of synthetic fertilizer and pesticide use by introducing green soil amendment products. In addition, land application of biosolids divert a valuable organic product from the landfill. A common practice in both the United States and in Canada, it is particularly important to Ontarians as Ontario's landfills will reach the end of their lives within the next 10-12 years.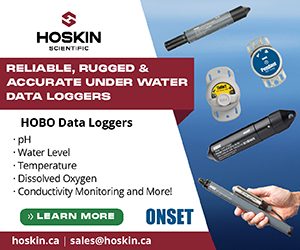 Problematically, the same treated biosolids that are being used as soil amendments have been found to contain PFAS. As a result, some public resistance and fear has arisen about the potential health risk associated with the land application of biosolids, along with concern that the PFAS found in the land applied biosolids will further contaminate surrounding surface and groundwaters.
However, the PFAS detected in wastewater, biosolids, and other residuals are considered to be trace amounts (parts per billion or less).5 As well, wastewater treatment processes or biosolids facilities do not themselves utilize PFAS chemicals. Generally speaking, PFAS in biosolids are a concern in situations where collection systems receive sewage from industries that manufacture PFAS, or the waste from firefighting and military operations.
Putting biosolids to the test
To address this issue, the U.S. Department of Environment, Great Lakes, and Energy (EGLE) in Michigan initiated an Industrial Pretreatment Program (IPP), with the goal of protecting, preserving, and improving Michigan's surface water quality through the implementation of Federal and State rules designed to limit pollution from industrial discharges to publicly owned wastewater treatment facilities.6
Treated biosolid samples from 42 facilities were found to have an average PFOS concentration of 184 μg/kg, while the median concentration was 13 μg/kg.7 A total of seven final treated solids samples from six wastewater treatment plants (WWTPS) were above the 150 μg/kg threshold that EGLE had selected for characterizing biosolids as "industrially impacted."
As WWTPs with high PFOS concentrations are identified and source reductions are implemented, it is expected that lower concentrations in solids on average will be observed in Michigan WWTPs moving forward. For example, by removing the seven industrially impacted samples, the recalculated average biosolids concentration lowers to 18 from 184 μg/kg, and the median lowers to 11 from 13 μg/kg.
Fortunately, PFOA and PFOS, the most concerning and most-researched PFAS, have been mostly phased out in both the United States and Canada, reducing potential risk. But it should be kept in mind that not all municipal wastewater biosolids are the same. Rather than limiting the land application of all the biosolids with regulations, eliminating those source-specific biosolids will certainly reduce the risk further and keep the biosolids land application practice effective and beneficial.
Technology and treatment trends
Because there are so many forms of PFAS and treatment options, EPA researchers have developed PFAS Thermal Treatment Database (PFASTT), an online centralized database to record reliable references, that provides referenced information on the use of different thermal treatment processes for the remediation of PFAS, and can be used by federal, state, and local agencies and utilities in decision-making.8
With growing concerns with PFAS, USEPA is predicting that more and more biosolids will be thermally treated rather than sending directly to land application in the future.
As more research on PFAS comes to light, including their quantification protocol, detection limit, exposure impacts, and health risks, regulators and decision maker should closely follow these findings and make them the basis of their law and enforcement tools. Whiles source reduction of PFAS compounds and phasing out their usage were the most efficient actions to reduce risk and potential concerns related to PFAS in recycled biosolids and residuals, there is still more work to be done.
Luxmy Begum is a professional engineer with over 20 years of experience in wastewater and biosolids sector managing and delivering various projects both nationally and internationally.