On May 31, the Sewage Bypass Reporting Act, 2017 passed first reading in the Ontario Legislature. The bill amends the Ontario Water Resources Act to ensure that information about sewage bypasses is communicated to the general public.
The Act comes at a time when more people than ever before are turning to the water for recreation, social life, and access to nature. The number of Ontarians visiting beaches in Ontario nearly doubled in the last decade, for example.
Unfortunately, when people get to the water's edge, they are still finding sewage, debris, and "no swimming signs" marring their coastline. It's no surprise that nearly 70 per cent of Canadians believe that deteriorating sewage infrastructure will become a "more urgent" issue in the near future (Source: 2017 RBC Canadian Water Attitudes Study).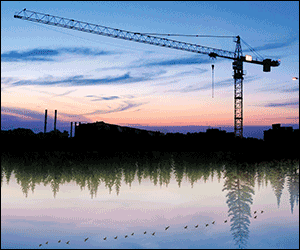 Sewage treatment plant operators in Ontario already report bypasses to the Ministry of the Environment and Climate Change. The Act requires that the Ministry, in turn, alert the public. This ensures that Ontario every community enjoys the same level of access to information. To improve the Act, two alerts should be required: one basic, immediate alert that tells the public when a bypass has started and a more detailed alert after it is over with the length of the bypass, the volume of untreated or partially treated sewage released during the bypass, and the impact on the environment.
The Act won't solve Ontario's sewage infrastructure problems, but it will ensure that people are told about sewage bypasses as they happen. This gives the public the information they need to protect their health. It also makes people more informed about the state of their local wastewater infrastructure and the need for investment in proper capture and treatment of sewage.
Krystyn Tully is the Founder and Vice-President of the Lake Ontario Waterkeeper.