No one wants residual diesel or chlorinated solvents in their drinking water. Yet, scant decades ago, fuel tanks were left to rot underground, and liquid waste was disposed of with little regard for the future. Out of sight, out of mind. Various estimates suggest that there are tens of thousands of known or suspected contaminated sites in Canada. However, new and emerging technologies designed to remediate contamination on-site are providing opportunities to restore these deserted spaces and protect groundwater resources. As such, traditional dig and dump brownfield cleanups could someday become a thing of the past.
The wrong kind of legacy
Through the late 1980s and 1990s, communities began to confront chemical trails left by earlier generations. Hollywood captured this with two courtroom thrillers. A Civil Action, starring John Travolta, addressed the leakage of the industrial solvent trichloroethylene (TCE) into a local aquifer. Two years later, Erin Brockovich, featuring Julia Roberts, took on an energy company's release of hexavalent chromium from its evaporating ponds. While some public unease about moving into brownfield spaces lingers, the increasing demand for real estate—particularly on waterfront and riverbank properties—is overcoming these fears.
"As people become more sophisticated in their understanding of contamination—what levels are okay and what aren't—there's much more acceptance of buying property on a former brownfield site," said Bruce Tunnicliffe, president of Vertex Environmental in Cambridge, Ont.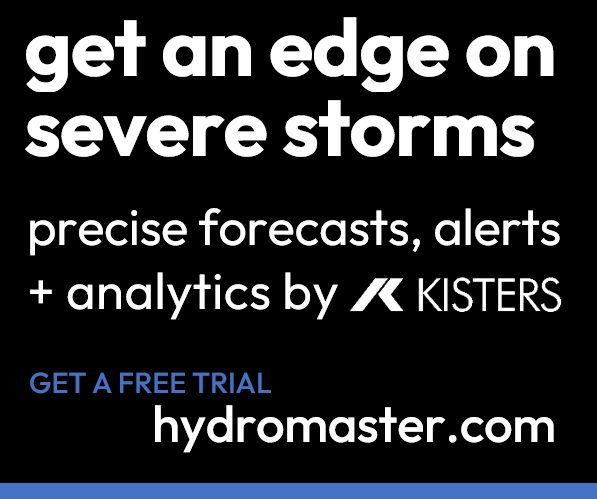 Tunnicliffe has overseen a considerable number of brownfield remediation projects. He said projects typically involve participation from all three levels of government. While the provinces generally regulate clean-up practices and standards, the federal government oversees sites on federal and First Nations lands. Municipalities also play a key role—they often own or have a stake in properties where pollution has occurred. While municipalities are a key driver, remediation efforts can be cooperative, with upper levels of government sometimes helping finance clean-ups and related activities.
Olympic efforts
When the 2010 Olympic Winter Games were awarded to Vancouver, the city moved forward plans to construct new subway lines, including the redevelopment of old industrial land. Tunnicliffe recalls a small patch in the vicinity that was contaminated with polychloroethylene (PCE) from a dry cleaner. Vertex Environmental helped engineer removal of contaminants from the soil. "We injected an oxidant called permanganate into the ground and then extracted and tested the groundwater underneath to see the effects," Tunnicliffe explained. Injecting remediation compounds into the soil is a modern technique for treating contamination in situ, as opposed to removing contaminated soil and treating and then disposing of it elsewhere, Tunnicliffe said. Vertex used this same in situ injection technique to remove TCE from a site close to the company's head office in Cambridge. Tunnicliffe said the groundwater flowing underneath the site was dissolving the contaminants, with the mixture migrating underneath approximately 900 homes and into a nearby river.
TCE tends to quickly dissipate in open air, but in this case, some of the solvent became trapped in underlying bedrock. "We controlled the source such that the remaining plume, over time, will dissipate and decrease in concentration. But with some of these contaminated groundwater issues we deal with, we have to resort to management almost as much as remediation."
In situ clean-ups have largely focused on permeable sands and gravel, where plumes reside (a plumes id the area in which a contaminant spreads through soils). However, practitioners of remediation work have their sights set on denser clay environments where contaminants tend to concentrate. Dense environments tend to create an ironic safe zone for pollutants, protecting them from efforts to eradicate them.
"There's been no way to flush a lot of water through a clay layer," said Michaye McMaster, a senior principal with Geosyntec Consultants who works from the Florida-based company's Guelph, Ont. office. "Dig-and-haul has been a common historical approach to cleaning up these sites."
Charged up
Geosyntec is working to change the brownfield remediation game with two technologies so new they're still partially under trial. One of them, electrokinetic technology, uses an electrical field created by electrodes placed in the ground to move chemicals, and in some cases microorganisms, in and out of target formations in the subsurface "We're aiming to deliver remediation compounds such as oxidants, bacteria, and electron donors into these layers," McMaster said. Environmental electrokinetics, developed in the 1990s, has proven to have great potential for remediating low-permeable soils such as clays and silt. developed in the 1990s.
With a full-scale application underway in Denmark, Geosyntec embarked on a pilot study in southern Ontario earlier this year aimed at treating chlorinated solvent residues contained in a low clay and till mix underneath an operational industrial site. "The basis of electrokinetics is to treat the source, not just the plume," McMaster explains.
Geosyntec is also in the early stages of applying another new technology, branded STAR by its developers at the University of Edinburgh, which heats the underground contamination to temperatures as high as 800˚C so that it smoulders. The idea, McMaster said, is to turn thick, toxic compounds to vapour.
While Geosyntec is conducting indoor lab tests to assess the technology's capabilities to treat various compounds, the company is using it for a New Jersey client looking to clean up a lagoon containing coal tar residue. "Coal tars don't move," McMaster said. "The liquids are very sticky, so the treatment remedy has been to either excavate them or stabilize them using cement. However, both methods are costly, and STAR was developed as an alternative to treat it on-site."
McMaster said she hopes the new technologies will spell an end to dig-and-haul and improve the protection of precious water resources. "It's unpalatable to me that we've thought it acceptable to take contamination and haul it somewhere else and think it's fine," she said.
As far as protecting water resources, McMaster said dealing with deeper, denser soils and clay zones is vital to long-term protection, because this is where contaminants concentrate. "These source areas have to be treated so we're not impacting water resources in the decades to come."
Saul Chernos is a Toronto-based freelance writer with a focus on environment and infrastructure issues.